2023 Farm Bill Hemp Changes CBD, Delta 8, Delta 9 THC and more?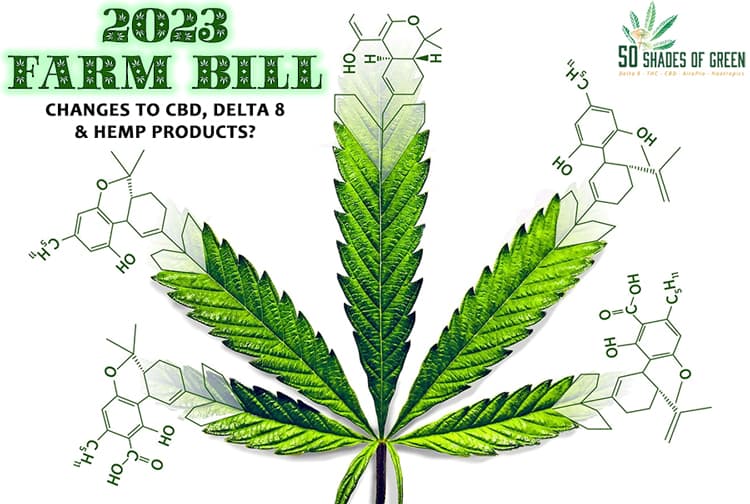 The hot topic in 2023 for Delta 8 legality, CBD, and more cannabinoids extracted from hemp relies on the revisit of the 2018 Farm Bill. The 2018 bill revolutionized the hemp industry – expanding options for consumers and businesses alike. 50 Shades of Green, legal Delta 8 & CBD, has been asked repeatedly about the potential results of the new Farm Bill in 2023 could bring. 
Let's take a look at the 2018 Farm bill changes that farmers, businesses, and consumers across the U.S desire. As 2022 draws closer to the end – the debate regarding the 2023 Farm Bill is ramping up.
The 2023 Farm Bill
One of the most important pieces of legislation for farmers and ranchers across the US is the Farm Bill, an omnibus document that covers a wide range of programs—from food access to training and education for growers. The previous farm bill, signed into law in 2018, expires next year. As such, a new bill will have to be enacted in 2023. But before President Biden can sign off, various components of the bill—and all of its moving parts—will be proposed, debated, and fine-tuned by Congress.  This follows a wave of states like Virginia targeting Delta 8 legality, as well as states like Minnesota Delta 9 edibles from hemp voted for legalization in retail stores…a massive win for consumers and businesses alike!
RELATED: Pensacola Delta 8 THC Legal? FDA Warns Northwest Florida…
This legislation is absolutely vital – so important to food producers which a variety of groups—including industry stakeholders, unions, and state departments—rally and fight for the specific changes they want to see included or changed from the original 2018 Farm Bill with this "new hemp bill." A few of those discussions are extensive and ongoing. For instance, the National Association of State Departments of Agriculture (NASDA) will host its annual general meeting at the end of this month, where the Farm Bill is sure to be a key discussion point. However, many groups are clear on their priorities, and they're hoping to persuade Congress to see it their way.
More than two dozen state departments of agriculture, grower associations, industry groups, as well as unions we contacted to determine what the majority are seeking from the upcoming 2023 Farm Bill. 50 Shades of Green, legal advocation of Delta 8 and Delta 9 THC derived from hemp – has examined what changes the 2023 Farm Bill might include for the hemp industry. Will other states where Delta 8 THC is popular such as Texas, Florida Tennesse, and others legalize Delta 9 gummies like Minnesota – or will Delta 8 gummies, HHC carts for sale as well as other cannabis products derived from hemp face condemnation and increased legislation? Hopefully, the results are beneficial for not just the industry but the consumer and small businesses who rely on this thriving hemp industry for health and financial stability.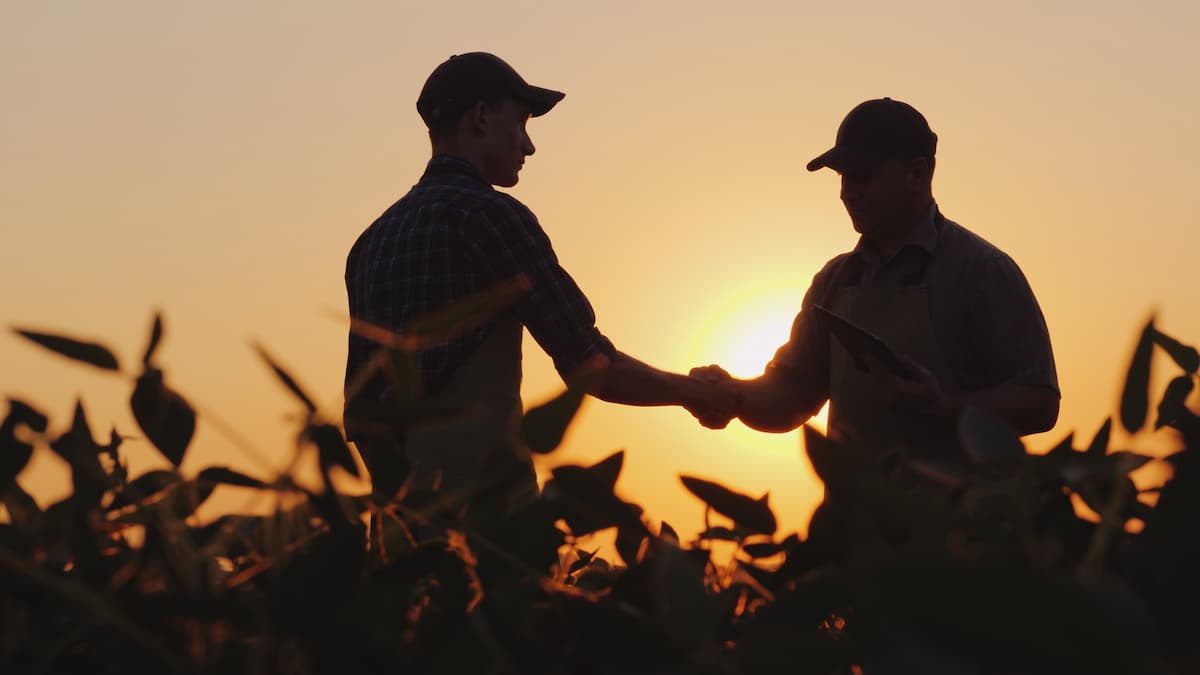 Industrial Hemp Wants Accessible Insurance
Crop and farm insurance is a big point for many groups, specifically increasing coverage and ensuring producers can access relevant insurance more broadly. Florida Agriculture Commissioner Nikki Fried noted in her response that farmers have had to remain resilient through economic uncertainty, extreme weather conditions, and supply issues exacerbated by the COVID-19 pandemic. As such, she would like to see a strengthening of the domestic food system, in part by including more "direct support for our farmers, especially Black farmers and others in historically underserved communities, who are seeing skyrocketing input costs; better crop insurance offerings and disaster response, particularly for specialty crops and our dairy industry." Fried's counterparts in Kansas and Nebraska echoed similar thoughts, with Steve Wellman, director of Nebraska's department of agriculture, noting that federal crop insurance is used on more than 90 percent of Nebraska's field crops.
Groups such as the National Farmers' Union (NFU) would like to see crop insurance used in a way that can incentivize farmers. It is hoping Congress will consider offering crop insurance discounts to farmers who plant cover crops or use other methods of decreasing their own risk. Advocacy groups such as Regenerate America agree, asking that Congress might offer lower rates, loan deferments, or flexible terms on their insurance to help farmers fast-track their transition to regenerative farming practices without leaving gaps in their coverage. 
For some grower associations, crop insurance is especially important. The National Association of Wheat Growers (NAWG) mentioned that the cost of crop insurance has risen dramatically in the last decade, with an average hike of 49 percent. That's not sustainable for the growers producing nearly 37 million acres of the country's wheat. "As margins continue to shrink in light of inflation," NAWGs responded, "it is becoming increasingly punitive to purchase high enough levels of crop insurance to provide an adequate safety net."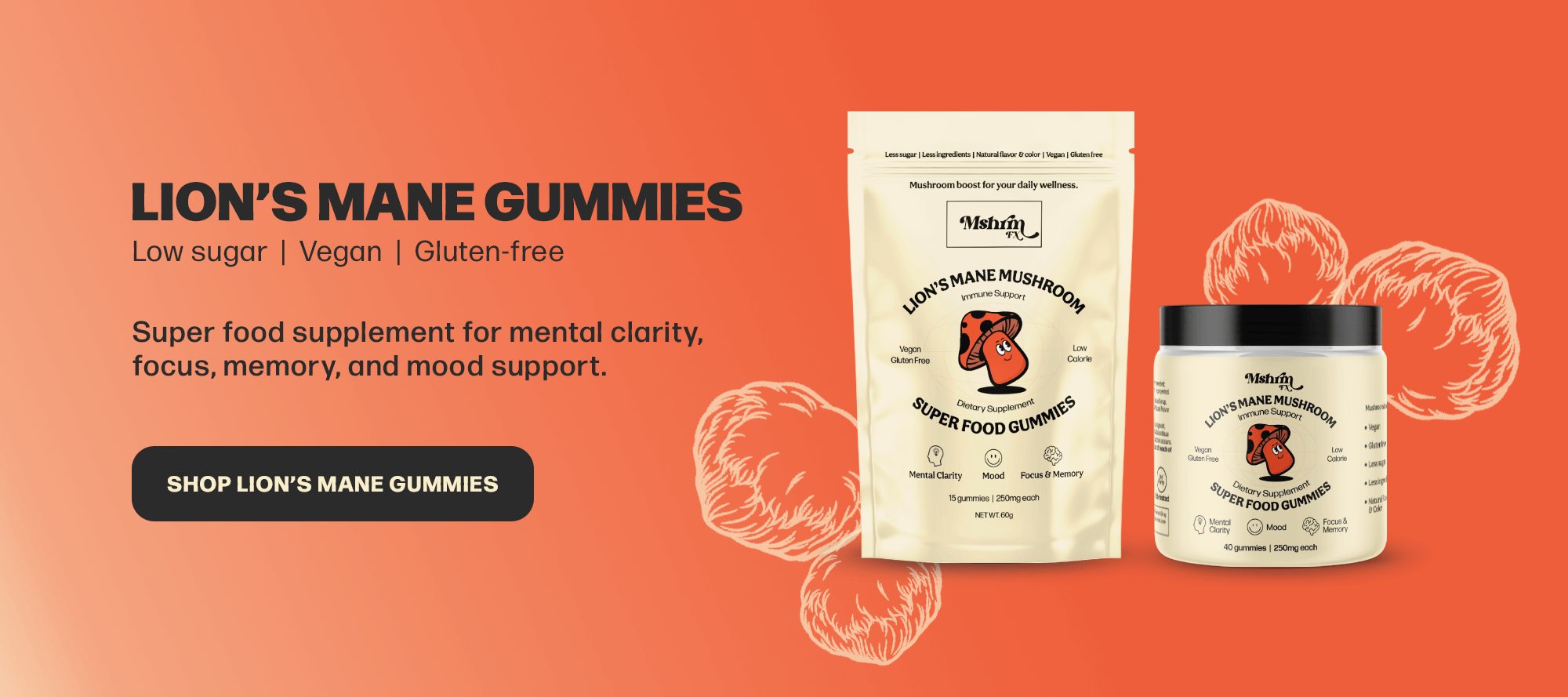 Prioritize Climate Action
Several agencies agreed that prioritizing climate initiatives in the 2023 Farm Bill is crucial as climate change is affecting housing, crops and human health around the globe. The difference is in how aggressive and wide-reaching each organization thinks those initiatives should be. 
The National Latino Farmers and Ranchers Trade Association was just one of nearly 200 organizations that submitted an open letter to President Biden, detailing requests for the upcoming bill. Chief among them is to see this bill as a crucial piece of climate change legislation. "We will not avoid the worst effects of climate change unless this nation reduces heat-trapping emissions, including from agriculture," the letter reads. It goes on to ask for research and incentives to help farmers and ranchers reduce emissions, as well as help, implement "farming practices and labor policies that make their farms and workers better able to withstand extreme weather." 
Opposing Approaches: Climate change and 2023 Farm Bill
Other organizations have taken a milder tone, including NASDA. The organization has said it supports increasing funding to the Agricultural Conservation Easement Program, which attempts to preserve certain tracts of land for agricultural or grazing uses. It also supports incentive programs for farmers to implement on-site practices to reduce greenhouse gas emissions and increase carbon sequestration, but it stresses that those practices should be voluntary. NASDA also asks for compensation for producers who already use climate-smart strategies. Grower organizations, including the American Soybean Association, ask that funding be concentrated and aimed at programs that address cropland soil and water quality, as well as working land programs over land retirement programs. For that reason, they prioritize the Environmental Quality Incentives Program over the Conservation Stewardship Program as funding recipients.
Wyoming is one state focused on conservation efforts. Doug Miyamoto, director of the state's department of agriculture, says that conservation is a priority as long as it's balanced with production. "Implementation of conservation practices must also increase the economic viability of the operations in the face of rising demand for food and exponential increases in input costs," says Miyamoto, also stresses that the farm bill should separate one-off funding opportunities from ongoing funding of conservation programs. "Supplemental funding is welcome, but replacing program funding through legislation outside the Farm Bill is concerning."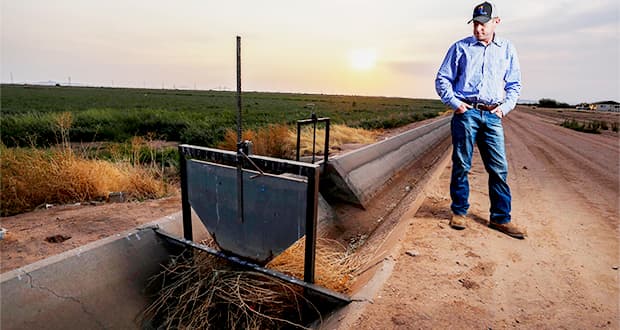 The new 2023 Farm Bill – Industrial hemp farmers prioritize climate change.
Expand Hemp Products: Delta 8 to CBD Legality
The 2018 Farm Bill officially removed hemp from the Schedule 1 controlled substances list, allowing it to become an agricultural product like any other. But producers say hemp still isn't treated like other crops, and they want the constraints around hemp to be revisited. 
For Florida's Nikki Fried, the first order of business should be to lift the "arbitrary 0.3 percent THC threshold," which requires that any hemp harvested should have less than 0.3 percent THC (the main psychoactive compound in marijuana). Despite that, producers say there's no evidence that 0.3 percent THC is the dividing line between psychoactive and non-psychoactive properties, and it can be a tough bar to clear. If a section of harvested hemp is found to have more than 0.3 percent THC, the whole crop may be destroyed, resulting in lost income and time for growers.
 RELATED: Third-Party Lab Testing For CBD: Why It's Important
In addition, there are barriers when it comes to who can produce hemp. The National Cannabis Industry Association's hemp committee is asking that this bill remove the ban that prevents convicted felons from owning or participating in state or federal hemp licensing programs. "The current blanket prohibition against individuals with felony convictions from owning or managing hemp business punishes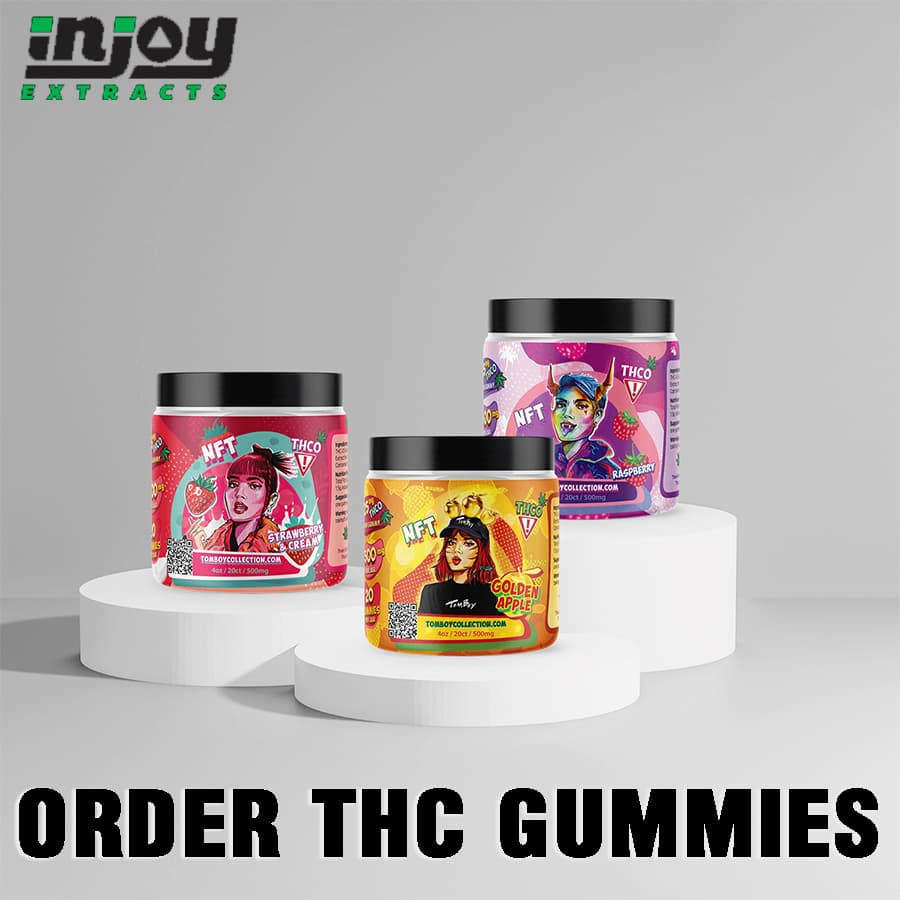 Farmers Want a Stabilized Food System
Food safety, in terms of accessibility and disease prevention, was high on the list for many organizations. According to Regenerate America, the bill should address the imbalance between large national producers and smaller, local retailers. "By shifting purchasing power to within regional, regenerative systems, nutrition programs can increase access to fresh, healthy, grown-in-America food," it states. The group notes that the Nutrition Title receives the majority of the Farm Bill funding and, therefore, should be a crucial focus for Congress. 
The open letter sent to President Biden goes even further, calling on the president to end hunger nationwide. "The next Farm Bill must protect and strengthen food assistance programs to ensure sufficient resources, merit staffing, and access to nutritious food for all people who struggle against hunger and food insecurity as a result of wealth and income inequities often driven by systemic racism." Along the same vein, NASDA is calling on Congress to include supply chain solutions that increase food equity for socially disadvantaged and BIPOC people. It also recommends that the 2023 Farm Bill increase the number of farmers' markets and retailers that accept SNAP benefits as a way to provide consumers with greater access to fresh fruit and vegetables, along with supporting local farms.
Credit: Modern Farmers