Minnesota Legalized Hemp-Derived THC For Edibles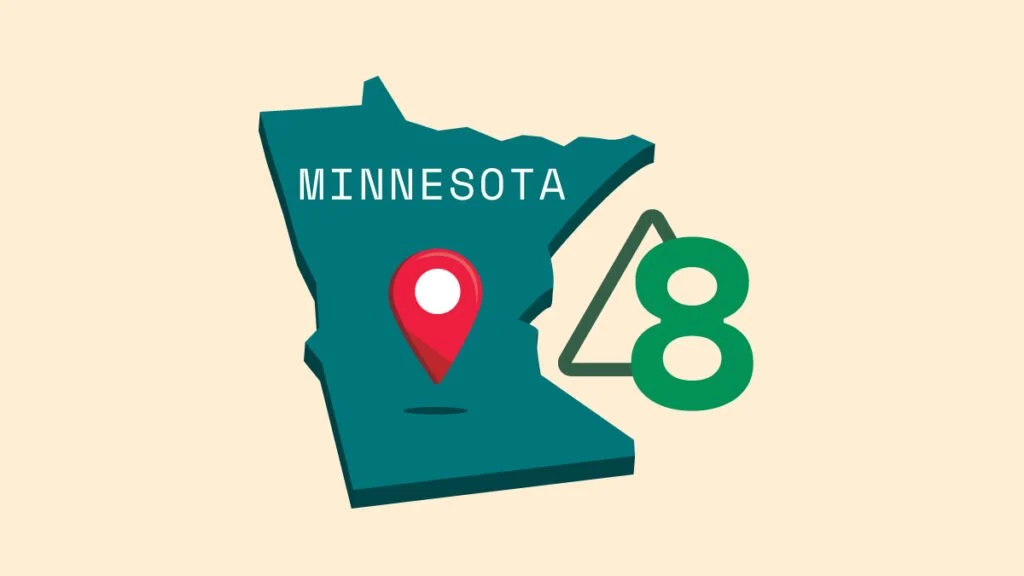 Honestly, the reason this title is so strange sounding is that Minnesota isn't a state that comes up as one of the more forward-thinking when it comes to cannabis policy. But even so, as part of a sweeping hemp reform bill, Minnesota just legalized hemp-derived THC for edibles of both the food and drink variety.
This bill in Minnesota which legalized hemp-derived THC in edibles is not the standard for states without legalization policies, and it certainly doesn't go in line with the rest of Minnesota's cannabis policy. But progress is good, and this is definitely a step forward.
What's the story?
On Sunday, May 22, the Minnesota legislature passed a large hemp reform bill, which among other things, legalized the use of hemp-derived THC in edibles including both foods and drinks. This will be applicable to those 21 and older. The law isn't meant to allow all edibles, but those with a small amount of THC from hemp.
How much is a small amount? According to the law, products can contain concentrations of THC to the limit of 5mg per serving, or 50mg per package. This amounts to about half a standard dose for THC in comparison to products in most legalized states. So realistically, all a consumer would have to do is eat double the amount, to receive a standard dose of THC. Not bad for a state that holds cannabis illegal for recreational use, but we'll get to that soon.
The bill also allows for CBD products to be in food and beverages, something that Minnesota changed tack on. In fact, it was Minnesota several months ago that made headlines when it established that CBD was never legal at all for certain purposes under federal law. This bill corrects inconsistencies and includes CBD, THC, and other cannabinoids like delta-8 THC as well. It also allows these compounds to be used in topicals and other applications.
Other requirements put forth by the bill, include keeping edible products in childproof packaging (just like in recreational states), that products can't resemble known products (this is standard trademark law), and that the products must undergo testing for things like mold, heavy metals, pesticides, fertilizers and solvents (also something standard in the legal states). The bill officially passed the Minnesota legislature, and now awaits the signature of Governor Tim Walz. It would go into effect on August 1, 2022. These updates don't go in line with current cannabis policy in the state but do imply a desire to quickly change things. Let's look at why.

The cannabinoid black market
Hemp-derived THC refers to THC that is derived from cannabis plants with no more than .3% THC by dry weight. The THC extracted isn't different from THC extracted from a higher THC plant. This differentiation in how they're looked at legally is not because the final products are different, but because there's been confusion stemming from the 2018 US Farm Bill, which legalized hemp production for industrial use. This confusion has led to a black market of cannabinoid products led by delta-8 THC.
Of course, the issue with the cannabinoid market, in general, is that the cannabinoids aren't directly extracted from the hemp plants since they don't exist in big enough quantities. This means they're actually synthesized for products, meaning they no longer fit under the definition of hemp. Though this should disqualify them, the reality of life is that things don't work that way, and no government has been able to squash this illegal market.
So, why would a state without so much as recreational legalization, pull an about-face and legalize THC for edible products? Perhaps Minnesota's reasons are less about doing things for the good of the people, and more about trying to rein in black market industries before they're out of control.
Minnesota has had an issue with legal clarity since it attempted to set its own regulation in line with the federal government. This bill clears up areas of inconsistency, as well as takes care of the black cannabinoid market. By requiring it to be hemp-derived, it officially illegalizes synthetic compounds and makes the products taxable by the government as cannabis products.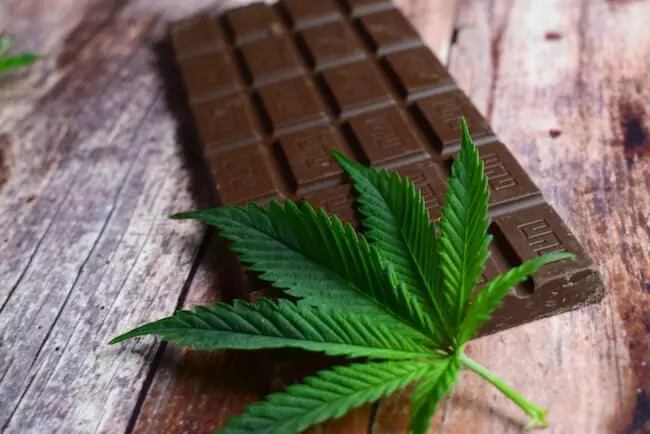 Why Minnesota legalized hemp-derived THC for edibles
All of this is exemplified by Kurtis Hanna, a lobbyist for the National Organization for the Reform of Marijuana Laws, Minnesota chapter, who put it this way: "Overall I think it's a way in which Minnesotans are going to be able to check out what it's like to have legal products being sold on shelves in a non-gray market." Of course, consumers seem to care way less about this than government bodies that can tax products.
This idea was echoed by cannabis attorney Susan Burns, who said, "It's really good for retailers, because it provides [legal] certainty, and also for consumers, because you have safety mechanisms in place." Indeed it will allow for a cleaner market for consumers, as well as opening it up to legal providers, and taking it away from black market operatives.
As per the Star Tribune article that broke the story, "the intoxicating, hemp-derived cousin of delta-9 THC — delta-8 — is already being widely sold in Minnesota and has until now operated in an unregulated, legal gray area." This law essentially closes the gap by making regulations for compounds like delta-8 THC. It will also throw a curve ball to delta-8 producers who are already selling products with large amounts of delta-8, which now do not fit into this regulation.
All of this goes in line with a recent federal appeals court ruling based on a trademark violation case, in which it was decided that a delta-8 vape cartridge is a trademark-ready product, thus making it a legal product, as illegal products cannot be trademarked.
How useful is all this? According to Hanna, "it's pretty exclusively dipping that toe into beverages and edible food products as opposed to making any progress on smokeable or vaporizable products. But it's a positive outcome."

Minnesota and cannabis
Funny enough, this all happened right after Minnesota's Republican-led senate, stopped an adult-use legalization bill from advancing in this legislative session. This was in spite of a strong democratic push to get something through before the deadline this year. It seems the government might be more concerned about cornering this black market, than caring about a standard legal industry, as this bill had no problem passing both the house and senate in the state.
Minnesota does have a medical cannabis policy that went into effect in 2014, so it's certainly not a state that prohibits cannabis entirely. Minnesota was also a state to institute a decriminalization measure back in 1976 – which several states did around that time in opposition to federal criminalization measures. Possession of up to 42.5 grams is considered a petty misdemeanor, with a maximum fine of $200.
Minnesota has been fighting hard to get a legalization measure through, which is probably why this bill was able to make it. As mentioned, another adult-use bill bit the dust in the senate just prior to this one passing. The state has seen a greater push since Walz took office in 2018. He argued legalizing cannabis would be good for the state on different levels including bringing in tax revenue and getting people out of jail who shouldn't be in it. He made this statement, "I just think the time is here and we're seeing it across the country. Minnesota has always been able to implement these things right."
As such, though it's not immediately on the docket, it seems like Minnesota should be passing something soon. Either way though, the state has essentially enacted a legalization policy through a hemp reform bill, which does make THC legal for regulated sale in the state.
Conclusion
Usually, when it comes to things like cannabis legalization policies, they're outright and obvious in what they're doing. This is not the case with the bill Minnesota just passed which legalized hemp-derived THC in edibles. While marijuana remains illegal for recreational use, in Minnesota, THC just got a legal pass.