Sheriff to Catoosa County smoke shop owners: Your Delta 8 products violate state law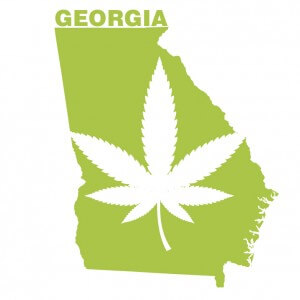 Smoke shops in Catoosa County, Georgia, recently got a letter from Sheriff Gary Sisk notifying them they are violating state law. In short, the legality of Delta 8 Georgia is being challenged by local authorities, who have raided shops in the meantime, leading some Delta 8 Georgia smoke shops to sue. The letter says, "The products the sheriff's office has purchased and tested all contain significant levels of Delta 9."
Is Delta 8 Legal in GA?
According to the 2018 Farm Bill, which legalized the production of hemp products that contain less than 0.3% THC based on the dry weight. Delta 8 THC Georgia's legal status is currently being challenged by local authorities racing to declare Delta 8 illegal in Georgia, although that contradicts any Farm Bill-compliant products. We saw a similar scenario in Texas last year, where store owners challenged local authorities to keep Delta 8 legal in Texas … although that may change.
Some local smoke shops opt to pull hundreds of Delta 8 products off their shelves, resulting in shops currently suing the state for violating the 2018 Farm Bill, as Delta 8 THC Georgia shops are being targeted.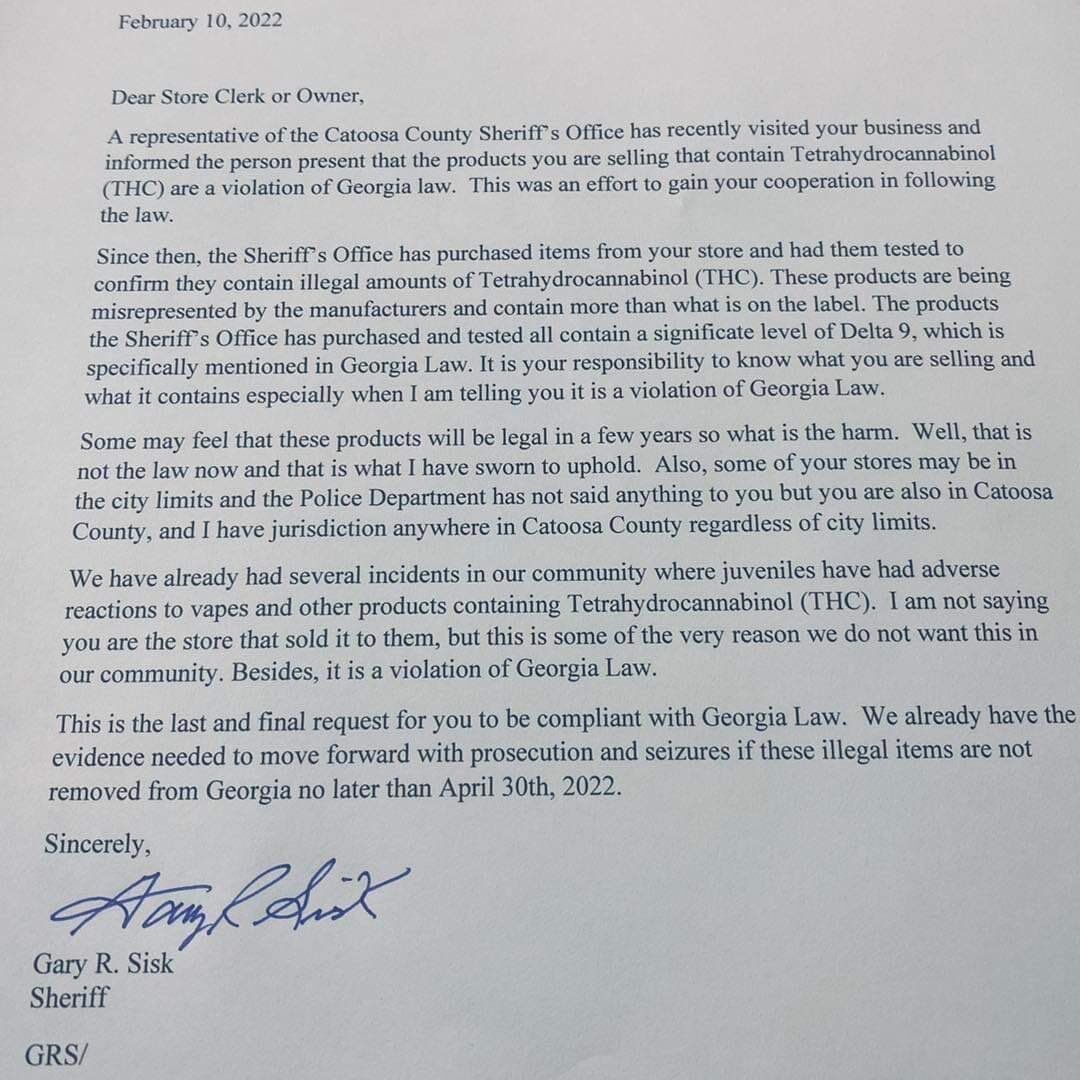 Delta 8 THC Georgia On the Radar
Delta 8 THC is synthesized from CBD. CBD is a popular non-intoxicating chemical prevalent in hemp, which Congress legalized through the Farm Bill in 2018. Delta 8 THC legal in Georgia seems similar; we're seeing an alarming increase nationwide. Delta 8 THC is legal when compliant with the Farm Bill.
Therefore, using the argument that the sample from one smoke shop contained too much THC is moot. Officials want Delta 8 in Georgia declared illegal, but store owners are fighting.
Sheriff Sisk says sheriff's office employees recently tested products sold at Catoosa smoke shops. They found they contain an illegal amount of Delta 9 THC, the psychoactive agent in cannabis products that produces a "high."
Sheriff Sisk says he gives the companies until April 30th to remove the products from their shelves.
His office's letter says investigators already have "evidence needed to move forward with prosecution and seizures."
"The Shoppe" owner, Joe King, says they pulled more than 380 items off the shelves after receiving this letter.
That's over $11,000 in revenue lost.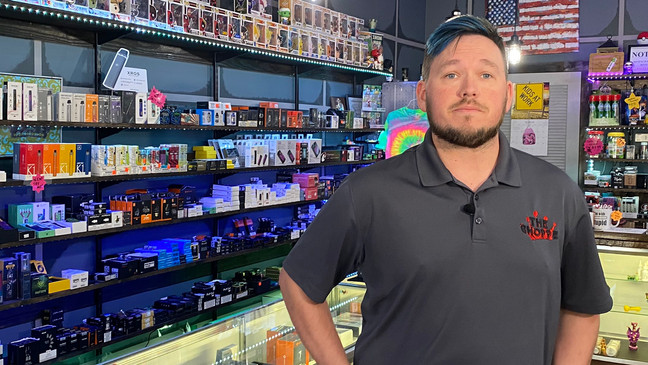 "The Shoppe" owner Joe King says after receiving this letter they pulled more than 380 items off the shelves. That's over $11,000 in revenue lost. But he says he shouldn't have to do this because he believes Delta 8 Georgia is legal under state and federal law. (Image: WTVC)
Local Shops Sue For Illegal Raids
One lawsuit is filed on behalf of Element Distribution, a vaping and smoke ship distribution center, that was raided on February 22. A video of the raid shows more than a dozen officers dressed in riot gear with weapons drawn entering the company's warehouse.
Element said around $2 million worth of bulk Delta 8 products seized from and no one was arrested when and no charges were filed. They told CBS46 that they have always run their business legitimately and continue to do so and that they have been paying taxes to the county on the very same products that were seized.
Another, Atlanta law firm said it filed a lawsuit Thursday after the district attorney in Gwinnett County threatened to prosecute businesses selling products with Delta 8 and a related chemical, Delta 10.

The Fate of Delta 8 Legal in Georgia
Many local store owners, such as King, point to the medicinal uses of products like Delta 8, which includes treating pain, some symptoms of certain cancers, and its role in weaning addicts off of opiates.
He says his greatest concern is his customers who rely on the substance for medical purposes and will likely now cross state lines to Tennessee to pick up the product. Resulting in increased risk regarding is Delta 8 Legal in GA, massive profit loss for local shop owners and a blow backward for marijuana and hemp reformation in the state of Georgia.