Do CBD Infused Topicals Work?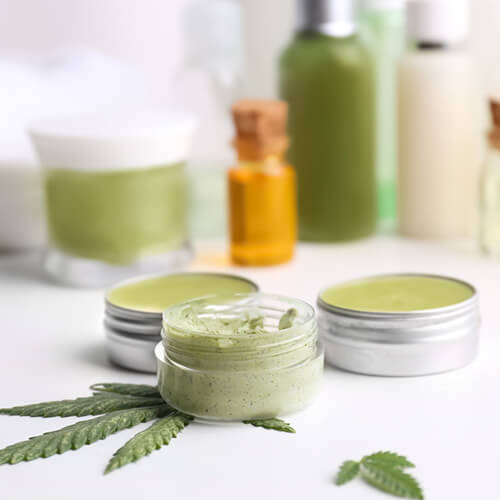 CBD Infused Skincare Benefits
As beauty brands roll out new product lines featuring various compounds targeting blemishes, moisture balance, or the visible signs of aging, it's quite natural to wonder if the latest "innovations" will solve your skin concerns. But when you've been disappointed by a long list of products that produce unpleasant side effects, you might question the ability of any combination of ingredients to improve your complexion. With each disappointing purchase, every failed experiment, your skepticism is likely to grow.
If your current skincare routine leaves your complexion looking or feeling less than its best, try not to get too discouraged. Before assuming your skin is too reactive for products made to fight excess oil, fine lines, or uneven texture, take a look at the ingredients listed for the products you use most often. Chances are you'll find a rather complex blend of questionable chemicals and compounds. When you're ready to pick yourself up, dust yourself off, and try again, consider how your complexion could benefit from a natural skincare line infused with one of the most compelling plant elements you'll find, CBD.