AiroPro's NEW Artisan Series Vape Carts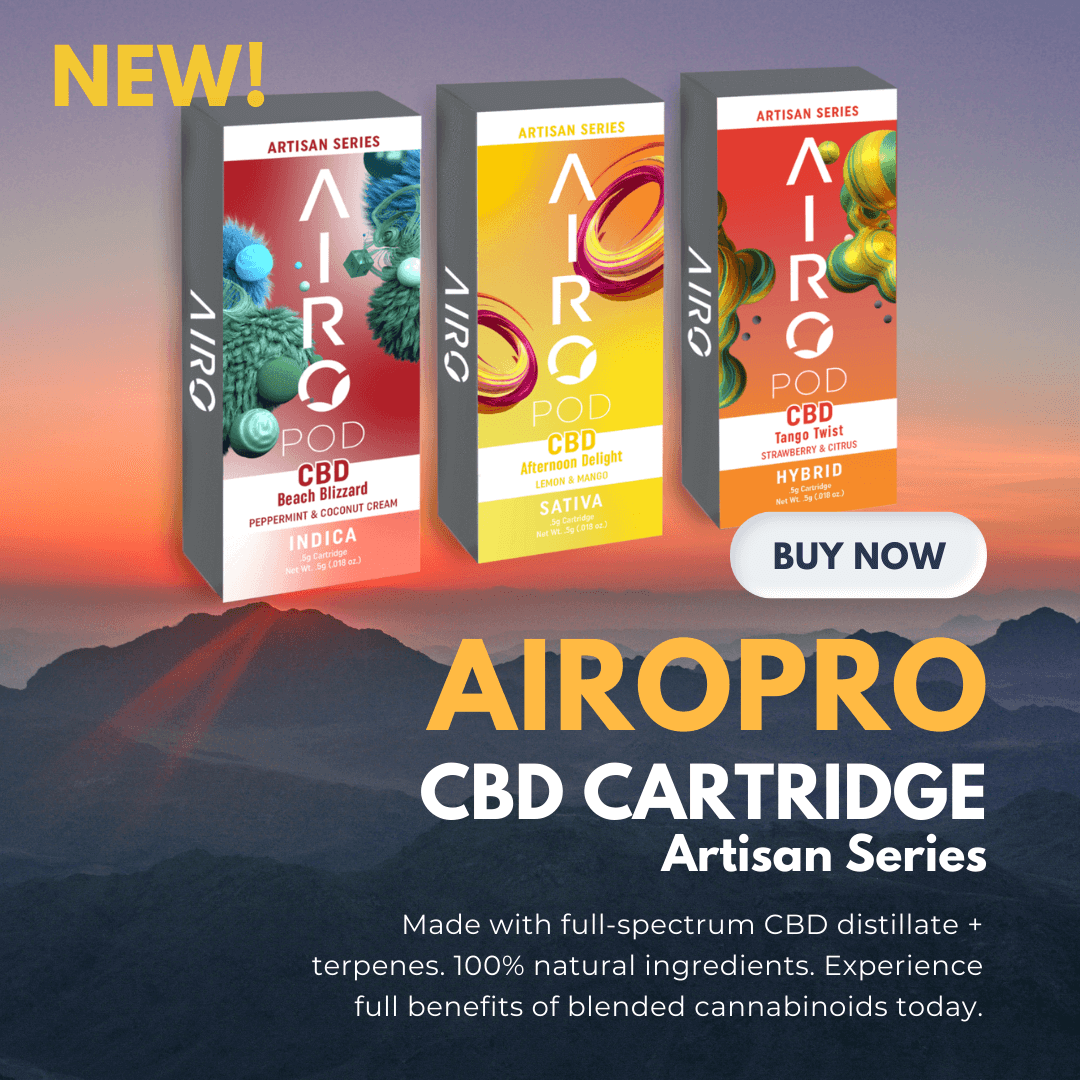 AiroPro CBD Artisan Series – Full-Spectrum CBD Delta 8 Carts
Occasionally, you end up with a product that quickly becomes popular due to its functionality, durability, and sleek design.  Currently, AiroPro batteries and AiroPro CBD products have significantly secured that title…for valid reasons.  Consumers love the ease and purity of AiroPro products, such as the AiroPro Live Flower Series.
You may have heard, "good things come to those who wait."  AiroPro has reminded us of the fact that perfection and quality take time!  AiroPro is known for quality across all products, including their new AiroPro Arisan Series CBD cartridges with a twist!
Their new Artisan Series includes the release of three brand-new, premium quality, full-spectrum CBD distillate, and terpenes. Composed of 100% natural ingredients, this new Artisan Series is different from the original AiroPro CBD cartridges as it is infused with large amounts of CBD accompanied by minor levels of Delta 8 THC, CBG, CBN, and CBC while containing less than 0.1% Delta 9 THC.
AiroPro Cartridges
This makes AiroPro CBD Artisan Series Federally Compliant and provides a different experience than its relative Live Flower Series.  AiroPro Live Flower Series is made with strictly CBD isolate. Therefore, they don't contain these other beneficial cannabinoids.
The new AiroPro Artisan Series is released in sativa (Afternoon Delight), hybrid (Tango Twist), and indica (Beach Blizzard) strains, with full-spectrum distillate providing a variety of cannabinoids.  This powerful, full-spectrum infusion is accompanied by a complete terpene profile for that specific strain, enabling consumers to have a complete experience, enjoying multiple benefits full-spectrum CBD isolate provides.
Part of consumers' draw to AiroPro batteries is its magnetic connection, providing an easier and more secure method of utilizing vape cartridges. The new Artisan Series is no different, as the AiroPro CBD Tango Twist and other CBD cartridges snap in with the ease consumers love.
Like the AiroPro CBD Artisan Series Afternoon Delight, Sativa is perfect for those mornings when you could use a little motivation to clean the house or make coffee.  Hybrid is commonly revered as the "afternoon" strain as it provides mental stimulation and a body-relaxing euphoria.
Some users enjoy hybrids all day, whatever your flavor; AirPro Artisan Series has it covered.  The Beach Blizzard CBD cartridge is suggested for nighttime use due to its intense relaxation and "couch-locked" feeling, perfect for winding down before bed.

AiroPro Battery Engineering
All AiroPro CBD cartridges are engineered to be specifically compatible with the AiroPro CBD Vaporizer or the AiroSport vaporizer.  They will not work with a generic 510-thread battery, as they utilize a magnetic connection, a prime feature for consumers due to the simplicity and strength of inserting an AirPro CBD cartridge into the durable, rechargeable battery.
Another popular aspect of these batteries is their sleek design, comfortable in your hand with vibration to alert you of remaining battery life.  We recommend looking at the AiroPro CBD Rechargeable Vaporizer and the AiroSport Vaporizer if you are learning about them.  AiroPro's innovative products are of the finest hemp-derived quality. We know their new release of full-spectrum (emerging as a new favorite) CBD distillate AiroPro CBD Artisan Series will be no exception to AiroPro's growing success among consumers.
IMPORTANT:  Since the new AiroPro Artisan Series is made from full-spectrum CBD distillate and contains Delta 8 THC, we strongly advise you not to consume any product made from full-spectrum CBD distillate if you have an upcoming drug test.  The presence of Delta 8 THC, as it's part of the THC family, can cause you to fail a drug test.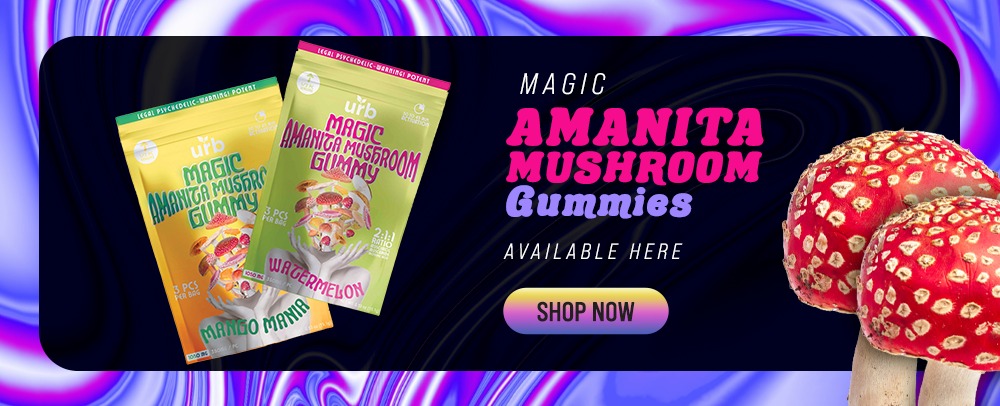 3RD PARTY TEST RESULTS FOUND HERE:
AIROPRO CBD CARTRIDGES WE OFFER:
Silver Haze (Sativa)
Afternoon Delight (Sativa)
Skunk Berry (Hybrid)
Beach Blizzard (Indica)
White Rhino (Indica)
CBD STRENGTH:
500mg

 

Full-Spectrum

 

CBD per cartridge.  Remember, the full spectrum can trigger a drug test as it contains Delta-8 THC and less than 0.1% Delta-9 THC.
CARTRIDGE SIZE:
SUGGESTED USE
The AiroPro CBD Artisan Series and the AiroPro Live Flower Series are exclusive to the AiroPro or AiroSport CBD Rechargeable Vaporizer, rendering them incompatible with a regular 510-thread battery.
INGREDIENTS:
Full-Spectrum CBD Distillate derived from premium hemp.
Natural terpenes.
RECOMMENDED STORAGE
To extend shelf life and preserve the quality of AiroPro Artisan Series CBD cartridges and AiroPro Live Flower Series cartridges, properly store them in a cool, dry place not exposed to light, intense heat, or humidity.  These factors can all affect the quality and lifespan of your wonderful products.
WARNING
All AiroPro CBD Artisan Series vape cartridges are not to be used during pregnancy or lactation. If you suffer from a medical condition or take prescription medication, consult your physician before use. Keep out of reach from children.  Due to the presence of Delta 8 THC, research your state laws as they vary.