Space Gummies – Space Odyssey Collection
Space Gummies is proud to introduce its exclusive Space Odyssey Gummy Collection, offering a one-of-a-kind experience that is out of this world. These THC gummies are expertly blended with HHC and Delta 8 distillate, working in unison to create an elevated buzz that sets this product apart.
Custom blend Cannabis Gummies.
The unique combination of cannabinoids found in Space Odyssey Gummies provides a natural source of relief for pain, stress, and anxiety, making it an excellent choice for those seeking a well-rounded, holistic experience. Whether you're seeking to alleviate chronic pain, reduce stress, or enjoy a blissful, euphoric high, Space Odyssey Gummies has you covered.
It's All About The Space Sauce 
The expert blend of THC, HHC, Delta 8, and other cannabinoid distillates results in a potent, euphoric high that is perfect for seasoned cannabis enthusiasts and newcomers alike. Space Odyssey Gummies offer an ideal balance of benefits and sensations, allowing you to indulge in a truly unique and elevated experience.
Nothing but HIGH-quality 
With Space Gummies, you can rest assured that you're getting a high-quality, expertly crafted product designed to meet your every need. Our team of experts has gone above and beyond to ensure that our Space Odyssey Gummies are of the highest quality so that you can enjoy the full benefits of cannabinoids in every bite.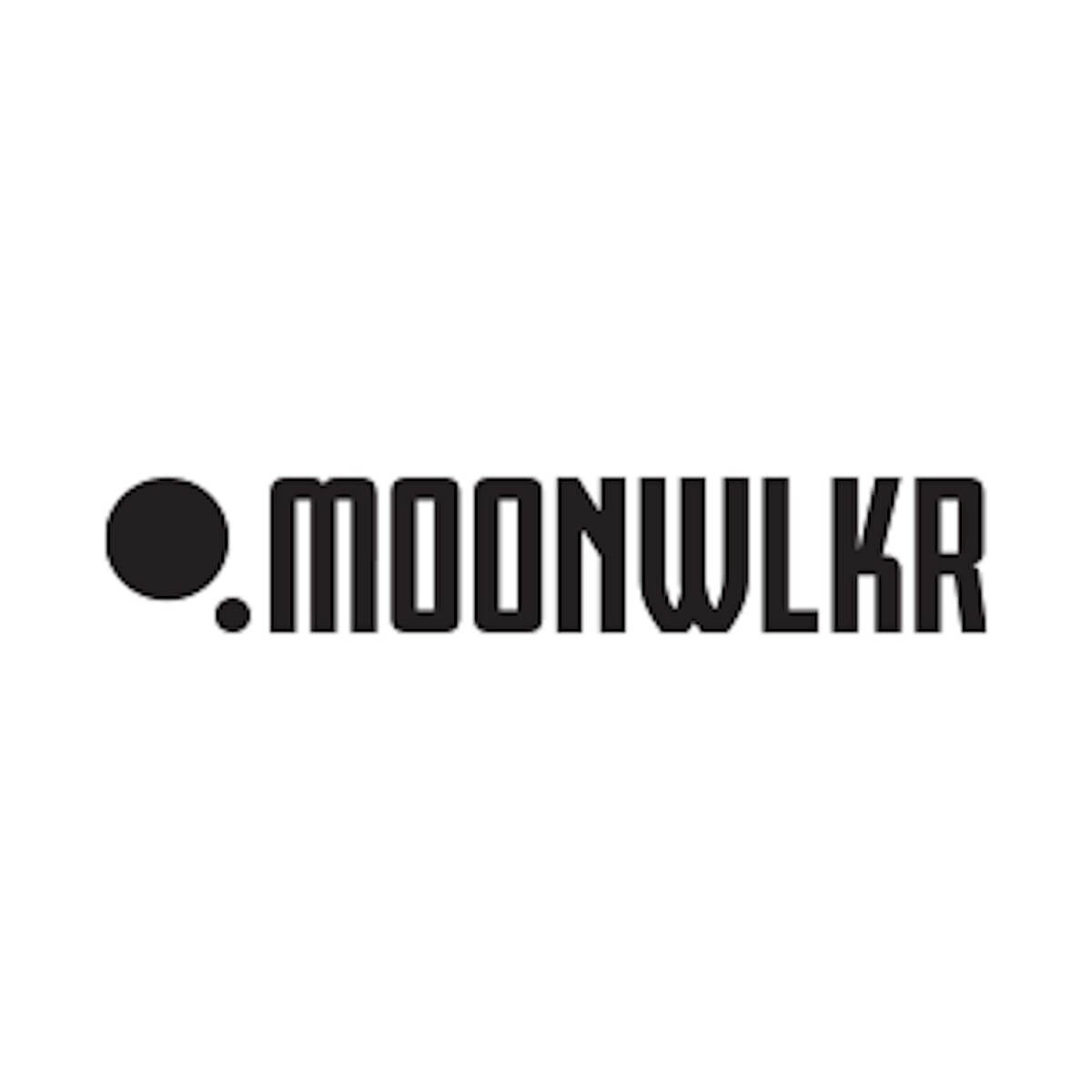 MoonWalker Delta 8 Gummies
MOONWLKR was created to explore the limits of what is achievable with Delta-8 THC, driven by curiosity. We strive to discover new taste, balance, and euphoria dimensions through our unique and custom blends of award-winning terpenes and natural flavors. Join us on this exciting journey.
Delta-8 THC is a naturally occurring cannabinoid in hemp that is similar to CBD. As per the 2018 Farm Bill, hemp is classified as an agricultural product, which makes CBD and Delta-8 THC legal at the Federal level.
Users often describe Delta-8 THC as a product between CBD and THC, delivering a psychoactive high without the paranoia or anxiety associated with Delta-9 THC (marijuana). If you're looking for a hemp cannabinoid that is federally legal and offers excellent therapeutic benefits, along with a euphoric high but without mental paranoia, Delta-8 THC is a perfect choice.

Injoy Extracts – THC Edibles Done Right 
Injoy Extracts is one of the leading producers of premium hemp-derived edibles in the cannabis market. The company's success can be attributed to its talented team, which combines over 40+ years of experience in the cannabis industry. The team's core focus is on producing high-quality, raw ingredients using advanced extraction methods, resulting in a wide range of innovative products unrivaled in the market.
Always Have The Future In Mind
At Injoy Extracts, we have a shared vision for the longevity of the CBD and cannabinoid industry. Our team is dedicated to providing customers with products of the highest quality, compliance, transparency, and consistency. Our values are deeply rooted in providing exceptional customer service and support, which has helped us to become one of the leading companies in the industry.
Great Products Start With Superior Ingredients
Our innovative products are made using top-notch ingredients sourced from the USA's finest farms and flavor producers. We use advanced extraction methods to ensure our products are of the highest quality, purity, and potency. Our product line includes a wide range of edibles, including gummies, chocolates, and tinctures infused with CBD, Delta 8 THC, Delta 9 THC, HHC, CBN distillate, CBG distillate, and other cannabinoids to provide relief from pain, anxiety, and stress.
High-Quality Product Innovation Or Nothing 
Injoy Extracts has gained a reputation for leading CBD and cannabis companies due to our unparalleled commitment to quality and innovation. Our dedication to using the best ingredients and cutting-edge extraction methods has helped us produce unmatched products in the market.
We Are Nothing Without Our Loyal Customers
We are committed to providing our customers with the best possible experience and support, enabling us to build a loyal customer base.
Our unrelenting passion for the industry and our customers is the secret to our success. We are always looking for new ways to improve our products and services and constantly strive to be at the forefront of innovation. Our team is always on the lookout for recent trends and technologies that can help us to improve our products and stay ahead of the competition.

Binoid offers the finest CBD & Delta 8 THC products from hemp-derived extracts. We are based in Los Angeles, California, and are committed to providing reliable and enjoyable products.
We Are All Fun Here 
Our main goal is to create fun, unique, and effective hemp-derived products that contribute to a healthy lifestyle. Binoid believes that hemp cannabinoids should be an essential part of this movement. We strive to empower this revolution by delivering excellent hemp products that are enjoyable and beneficial to your health without compromising quality or ingredients.
BEST HEMP PLANT GENETICS
Binoid workds closely with local hemp farmers in Oregon to cultivate phytocannabinoid-rich hemp plants with the best plant genetics, high cannabinoid concentrations, and beneficial terpenes. We chose Oregon because it has ideal weather, nutrient-rich soil, and extensive farming knowledge, making it the prime location for growing and extracting CBD.
YOUR HEMP EXPERIENCE
Binoid is passionate about giving you the best Binoid CBD and Binoid Delta-8 product experience possible. Our exceptional customer service and knowledgeable staff are always available to answer questions or provide recommendations. We value your feedback and are open to new suggestions for improving our product line. Our ultimate aim is for you to enjoy cannabinoids in the most healthy and enjoyable ways possible.
Product Offerings Include Binoid Gummies, THCP Carts, THCA Carts, THC-O Gummies, HHCO, HXC, HHC-P, THCjd, THCV Cartdrige, THCP Wax, THC O Dab, THC H, THC-B vape, Delta 10 Tincture, Delta 9 Chocolate, Knockout Gummies, HHC Syrup, Pop Rocks Edibles. 
TESTING & SAFETY
Our state-of-the-art manufacturing facility is cGMP and ISO 9001:2015 certified, which makes it one of the few CBD facilities in the United States to hold these certifications. Our products are also Kosher Food Grade Quality Certified by Oregon DOA, Kosher Certified, and subject to five internal tests before undergoing third-party lab testing. We are committed to ensuring that each batch of Binoid products meets our high standards.
Binoid Coupon Code: Im Back 25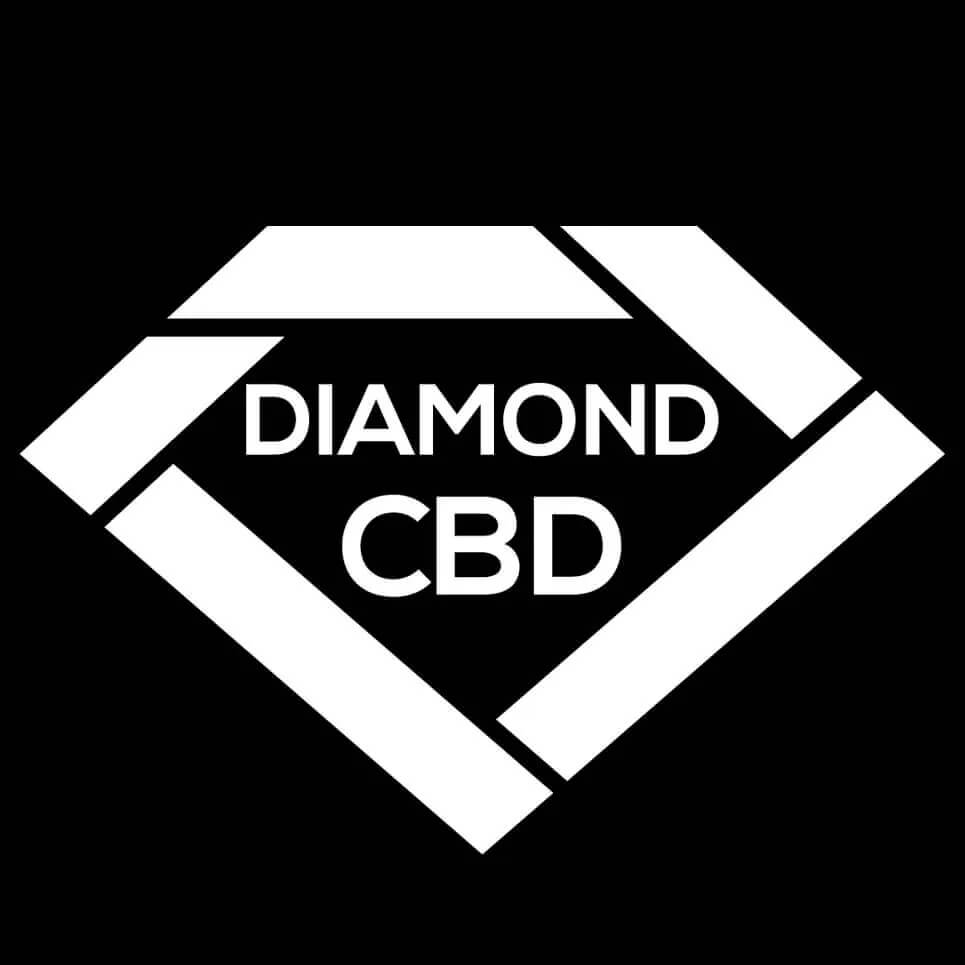 Diamond CBD provides a range of legal cannabinoid experiences that cater to your personality and values, from hemp-rich CBD to the buzz-worthy Delta 8.
Try Our Entire Product Line
We offer hemp-derived products that match your mood, including CBD, Delta 8, Delta 9, Delta 10, HHC, THC-O, THCP, and much more. Our diverse range of cannabinoids ensures you can find the perfect fit for your lifestyle.
Product offerings include but are not limited to Green Diamond Delta 8 THC, THC-p Distillate, Cake Bar Delta 10, Mango Kush Vape, Daddy Pen, Sour Diesel Cake Bar, Gorilla Glue Vape Pen, 50mg Delta 8 Gummies, Gold Vape Pen, HHC Diamonds, Toke Buddy, CBD Gummies For Sex, Slimming Gummies, Libido Gummies, Cake Delta 8, Delta 11, Seahorse Pro, CBD Gummies 1000mg and much more.
Just Be Yourself
We believe in letting you be yourself with all-natural, hemp-derived compounds such as CBD, Delta 8, and HHC. Our goal is to enable you to enjoy the benefits of hemp on your terms.
Safety Is #1
At Diamond CBD, your safety is our top priority. We test everything using third-party providers to ensure quality across our collection. We carefully oversee the entire lifecycle of our products, from seed to sale.
Diamond CBD Discount Code: NEWC30

3CHI, pronounced "three-chee", was established by a biochemist with 15 years of experience in product formulation who witnessed the healing properties of hemp firsthand. From then on, the company has focused on cannabinoid research, aiming to create the purest, most effective, and consistent cannabis products available in the market by bringing minor cannabinoids to the forefront.
Ground Breaking Discoveries
When 3CHI's inception, the hemp industry exclusively relied on CBD, the primary cannabinoid found in hemp, without focusing on minor cannabinoids. However, 3CHI's groundbreaking vision of researching and incorporating minor cannabinoids has been infectious, where minor cannabinoids have exceeded the demand for CBD.
Unique Patented Production Process
Throughout its history, 3CHI has consistently pushed boundaries, removed obstacles, and driven the cannabis industry to new heights. Furthermore, 3CHI holds multiple pending patents for many of its production processes.
Highly Consistent Cannabis Products 
The goal of 3CHI is to deconstruct the cannabis plant, one cannabinoid at a time, to test, analyze, and reconstruct cannabinoid blends that are purer, more repeatable, and ultimately more beneficial than cannabis in its natural form. By doing so, the company aims to help as many people as possible become the happiest and healthiest versions of themselves by providing them with highly consistent cannabis products that were previously unavailable.
3CHI Coupon Code: 3CHI20
Other products include 3chi delta 8 gummies, 3chi delta 8, 3chi delta 9, 3 chi carts, 3chi HHC, 3chi disposable vape, 3chi comfortably numb, THC cartridge, dab carts, delta 8 disposable, delta 9 gummy, HHC gummies, two bears one cave (2bears1cave), HHC vape, skyhio, cake dispos, CBD carts, vape carts, delta 9 vape pens, THC-p pre-rolls wholesale, cannabis-derived terpenes, 2-gram cart, delta 8 live resin, THCV gummies, delta 8 wax, cchi, HHC disposables, distillate syringe, delta 8 seltzer, cali vape, delta 8 drink and more…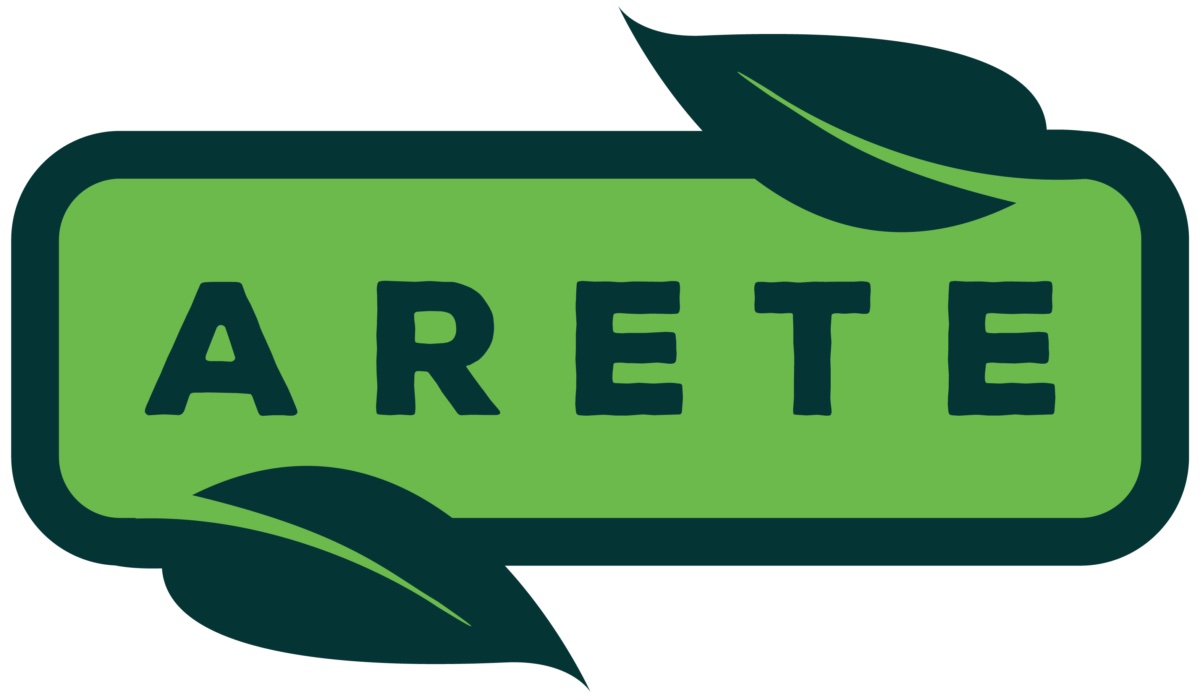 As a family-owned and operated company, Arete is driven to help others. They focus on bringing the purest organic natural remedies to the market while supporting various life-changing charities with every purchase of an Arete product.
We Love Our Loyal Customers
 Arete is incredibly proud and grateful to have the support of its excellent and loyal customers, who have enabled them to partner with Operation Underground Railroad to rescue children from sex trafficking and sexual exploitation and support the sick children at St. Jude Children's Hospital.
Our commitment to our mission is unwavering, and they believe in consistently improving our business and personal growth. They welcome constructive criticism and embrace learning from our mistakes, as it helps them grow as a company and a family.
Available products include Arete hemp, THCA hemp flower, Arete CBD, purple flower, mac oils carts, live rosin cartridge, devlin weed, dragons breath flower, death star edible, hashish rosin, and many strains of flower such as modified grapes strain, garlic breath strain, lemon skunk strain, platinum O.G., ugly gorilla, alien cookies strain, agent orange strain, strawberry letter, ugly flowers, miracle alien cookies strain, chem dawg, apple pie strain, peach cobbler strain, kush mint, banana mac strain, G.D.P. strain, blueberry pie strain, frosted cake strain, citrus sap strain, jet fuel strain, jet fuel gelato strain, strawberry smell, and many more…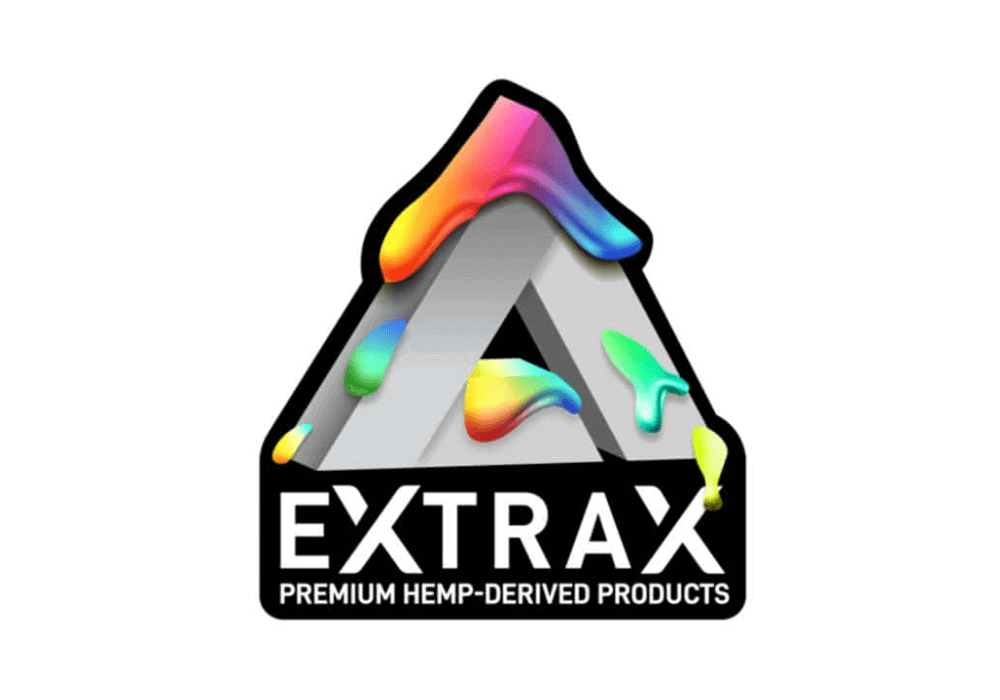 Delta Extrax offers a much wider range of Delta-8 products than ever, including cartridges, concentrates, disposable devices, edibles, infused hemp flower, pods, and tinctures. For those who want to try various options, the company also offers Delta-8 bundles designed to energize or relax the consumer.
Unique Product Offerings
Other product offerings and delta deals include sugar extrax, live resin carts, canna tonic disposables, live resin gummies, runtz cart, ultra CBD gummies, pineapple express delta 8 pearls, cali carts, rare delta 8, lights out 2 carts, torch diamond extrax, urb delta 9 gummies, torch diamond strain, HXC, THC-jd, THC-H, Urb live resin, cake delta 10, THC X, Urb gummies, THC B, delta 9o, live resin disposables. 
You Can't Have Enough Strains
Delta Extrax offers many strains for their disposables and carts, including wedding crasher strain, Obama runtz, wild cherry, white rhino strain, purple urkle, super glue strain, fire OG strain, rainbow runtz, cereal milk, double bubble, super boof strain, mom's apple pie, mai tai strain, thin mints strain, creamsicles strain, lemon meringue strain, lemonade kush, banana candy, blueberry slushie strain, kush lemon, tropical punch strain, honey root, cherry bomb strain, Goji OG strain, dosi punch strain, berry gelato strain, super sour diesel strain, green dream strain, unicorn piss strain, lemon jack strain, cannalope haze strain, forbidden jelly strain and many more.
Transparency Is Vital To Our Success 
While some companies selling Delta-8 market CBD to avoid legal scrutiny, Delta Extrax stands by their vow of transparency and labels their products as Delta-8 THC, Delta-10 THC, and other psychoactive cannabinoids.
Delta Extrax Coupon Code (30% off your entire order): 30SAS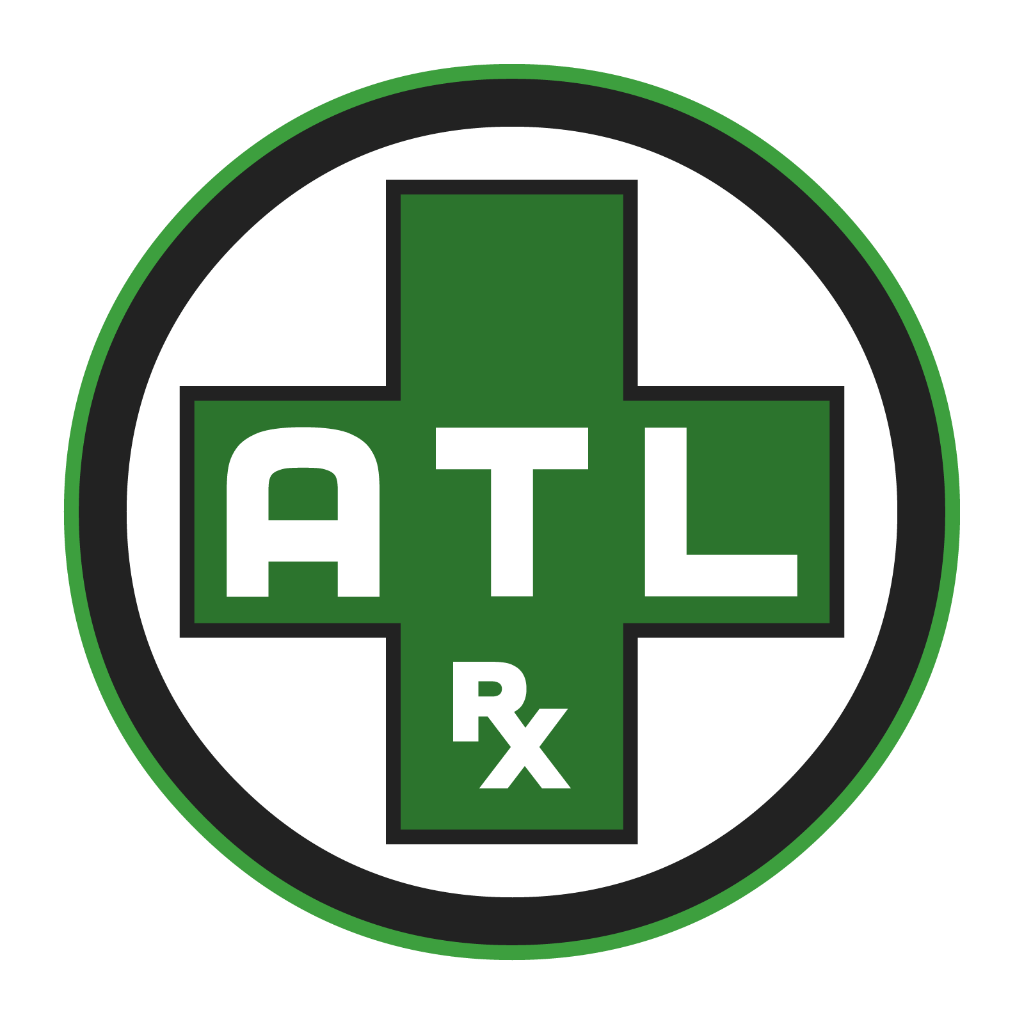 Live Happy and Healthy
At ATLRx, we are united by a common goal – to positively impact the world, humanity, and nature, one day at a time. We strive to educate a new generation about the benefits of living a healthy, preventative lifestyle, and we aim to lead by example through science, research, innovation, and development. Our mission is to provide premium CBD products at a fair price, helping people and their loved ones live happier, healthier lives.
Safe, Natural, and Effective
ATLRx was founded to offer safe, natural, and effective alternatives to prescription medications for our friends and families. We recognized a lack of accessible CBD products that provided the information and education that customers deserved, and we were determined to change that. Our commitment to transparency led us to include QR codes on our products, providing third-party lab results to ensure our customers know exactly what they consume.
Product offerings include THCP distillate, 60mg delta 8 gummies, THC-h distillate, Delta-8 caramel chews, Rift Delta-8 gummies, hhcp distillate, THCA flower, Delta-8 sugar wax, CBDV distillate, THCO flower, HHC dabs, Cloud 8 gummies, Delta 10 Trim, CBNO, Delta 11 flower, Delta 9 flower and more…