CBD FDA Disclaimer Trouble with Non-Compliant CBD Products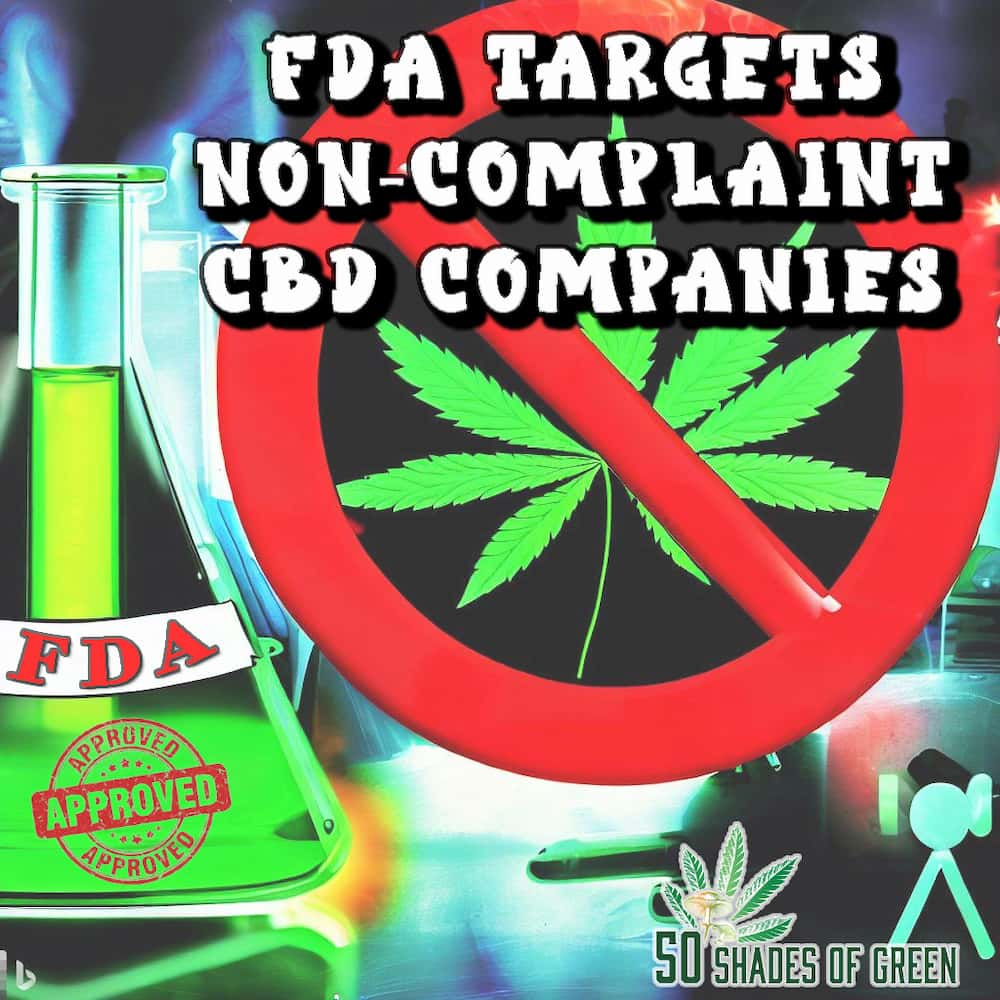 CBD FDA disclaimer problems have led the way for a key House committee to urge the Food and Drug Administration (FDA) to intensify its enforcement efforts against CBD companies that make unsanctioned claims about the benefits of cannabidiol.
The committee is calling for increased regulation of CBD products as the agency works with Congress to establish a clear regulatory pathway.
More effective monitoring of CBD FDA disclaimers concerning non-compliant or misleading gummies is necessary to protect consumers from potentially harmful products and to ensure that CBD is used safely and effectively.
Increased Oversight with CBD FDA Disclaimer Policies
The congressional committee also highlights the efforts of VA, the U.S. Department of Veterans Affairs in enhancing education regarding home loan benefit protections for military veterans engaged in state-legal marijuana markets.
As the cannabis industry grows, thanks to innovation, veterans are well-positioned to succeed. However, they face unique challenges, such as discrimination and a lack of access to resources. These initiatives will help to level the playing field for veterans and ensure that they have the opportunity to thrive in this industry.

Addressing Concerns Through Legislation
The House Appropriations Committee has released new reports highlighting the various issues surrounding cannabis policy. These reports are a must-read for anyone interested in this rapidly evolving field. They provide valuable insights into the current state of the industry and the potential implications of federal legalization.
The spending bill report emphasizes the importance of addressing non-compliant CBD products, which pose potential health and safety risks to consumers due to misleading and false claims about treating severe diseases and conditions, including COVID-19.
The committee is deeply concerned about the proliferation of foods and dietary supplements violating federal regulations. These products threaten public health, and the committee calls for immediate action to address this problem.
Consumers have a right to know about the risks of their products. These products are often marketed as safe and effective but can have side effects on specific individuals. People need to be informed so that they can make educated choices.

Creating a Regulatory Framework
Recognizing the FDA's intention to work with Congress on establishing a regulatory framework for consumer products containing cannabidiol (CBD), the committee underscores the importance of providing risk management tools to the agency.
These tools include labeling requirements, prevention of contaminants, content limits, and other public health protections, which would contribute to consumers' safe use of CBD.
Future of CBD Gummies & Hemp Products
The cannabis industry is complex and evolving, and congressional committees are working to shape policies and regulations to address its challenges and opportunities.
These efforts are essential to ensure that the cannabis industry is a safe and reliable source of consumer products and operates responsibly and transparently.
The call for increased enforcement against CBD companies making unverified claims highlights the importance of establishing a regulatory framework that protects consumers and promotes responsible practices within the industry.