Ariva (ARV) Announces Milestone Partnership With World Tourism Forum Institute (WTFI) and Global Tourism Forum (GTF)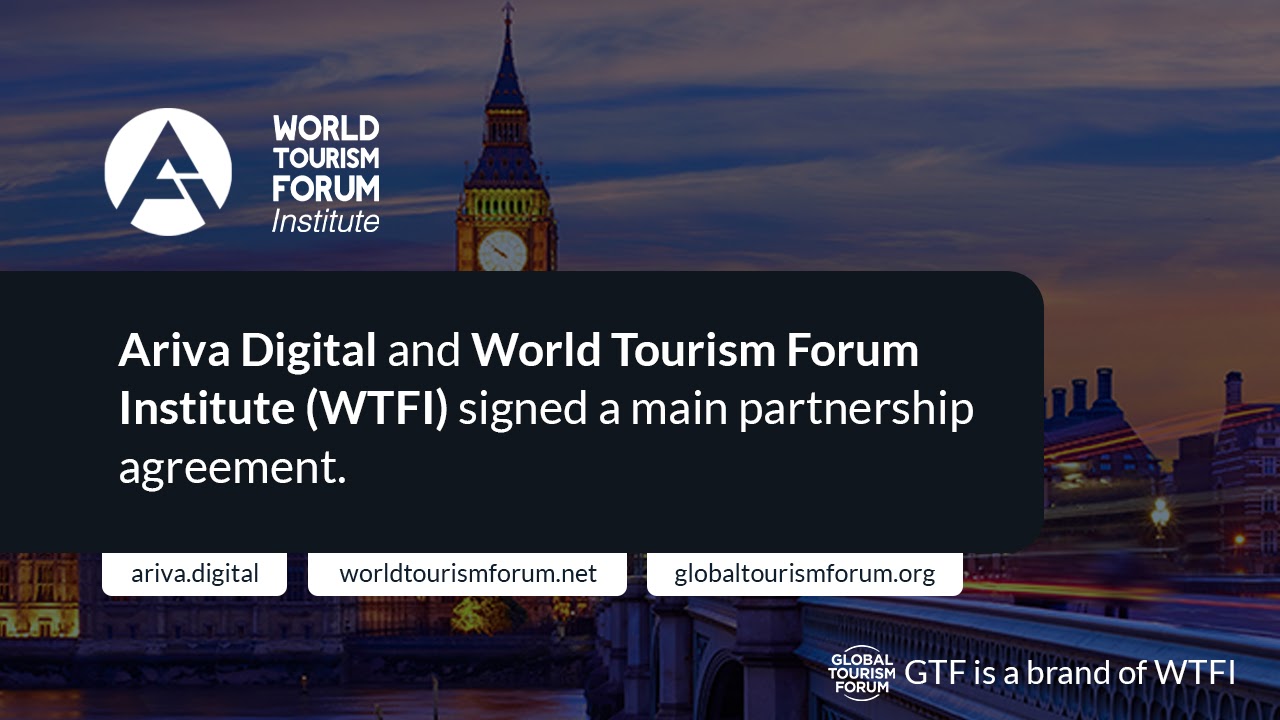 Ariva Partnership
Ariva, a next-generation tourism & travel blockchain protocol, has announced a partnership with World Tourism Forum Institute and Global Tourism Forum. This is a significant development and will place Ariva at the forefront of the tourism industry.
Metaverse
The company will be leveraging its collaboration with World Tourism Forum Institute and Global Tourism Forum to position itself as a leading blockchain service provider in the global tourism sector. World Tourism Forum Institute will also serve as a bridge between the corporation and the global tourism industry. In addition, the organization plans to create fund the Ariva ecosystem with $50 million in two years.
It expects the partnership to enable ARV to become a globally accepted cryptocurrency. It would also achieve its aim of fostering blockchain use within the tourism community.
As part of the partnership, the three organizations will be working together on several projects and initiatives. Furthermore, Ariva and WTFI will host the first forum that will bring together crypto professionals. WTFI experts scheduled 'Global Tourism Forum Leaders Summit – Blockchain for Travel' for March 2022 in Dubai. The event details will be shared with the public in the coming weeks.

Milestone for Ariva
The partnership with the World Tourism Forum and Global Tourism Forum is huge for the blockchain project. Since its launch in the second half of 2021, the blockchain project has focused on crypto adoption in the tourism sector.
Ariva is also developing an inclusive ecosystem that will cater to the needs of the travel and tourism industry. Its ecosystem is divided into key areas – Ariva.Club, Ariva.Finance and Ariva.World.
The company recently launched Ariva Wonderland, a metaverse project that aims to introduce tourists into a world with limitless travel experiences. Land sales in the metaverse are scheduled to begin in early February via an auction system.
About Ariva
Ariva is a blockchain ecosystem dedicated to building innovative products for the tourism and travel industry. Its ecosystem is fueled by the ARV coin, a BEP-20 token that serves as a payment and utility token within the Ariva ecosystem. You can learn more about Ariva by visiting the website.
About World Tourism Forum Institute (WTFI)
World Tourism Forum Institute is a London-based institution at the forefront of fostering new solutions and ideas for the tourism industry. As the leading international tourism development and investment brand, World Tourism Forum Institute is committed to promoting developing countries in the field of tourism development, economic growth, foreign direct investment through tourism investments, and human resource development within the industry. You can learn more about WTFI by visiting the website https://worldtourismforum.net/
Global Tourism Forum (GTF)
The Global Tourism Forum, or GTF for short, is an international collaboration platform focused on addressing the challenges for the travel industry. Combining the joint efforts of government agencies, industry stakeholders, and academia, GTF strives to achieve sustainable development models for emerging travel markets and devise strategies to ensure tourism growth.