What is the next Shiba Inu? Best Crypto to Invest in 2022
Best Crypto? Alt-Coins Invest in 2022:
Shiba Inu, Polkadot, Cosmos, Polygon, Kava
Crypto, it's all anyone has talked about. Last year saw a huge increase in the value of the meme coin, Shiba Inu. A $100 investment in Shiba Inu in January 2021 would have returned a huge ROI, and some early investors in since 2020 would've became billionaires if they had held.
As an ERC-20 token, Shiba Inu is built on the Ethereum blockchain. It has become an increasingly popular cryptocurrency and is currently among the 15 largest digital currencies by market cap.
Since it was launched in August 2020 with 1 quadrillion circulating supply, its price was very low. At the beginning of 2021, SHIB was priced at $0.000000000073 per token, according to CoinMarketCap.
By December 2021, it was priced at $0.000035, an over 45,000,000% increase in value. Many wonder how an asset could appreciate this high in just one year.
There is something called 'buy bias' in the cryptocurrency space. People don't like to buy into downside in the crypto space, instead they buy into new coins that are pumping and in an early development stage – the craze for new cryptos across the internet enhances the value of digital tokens, resulting in huge rallies.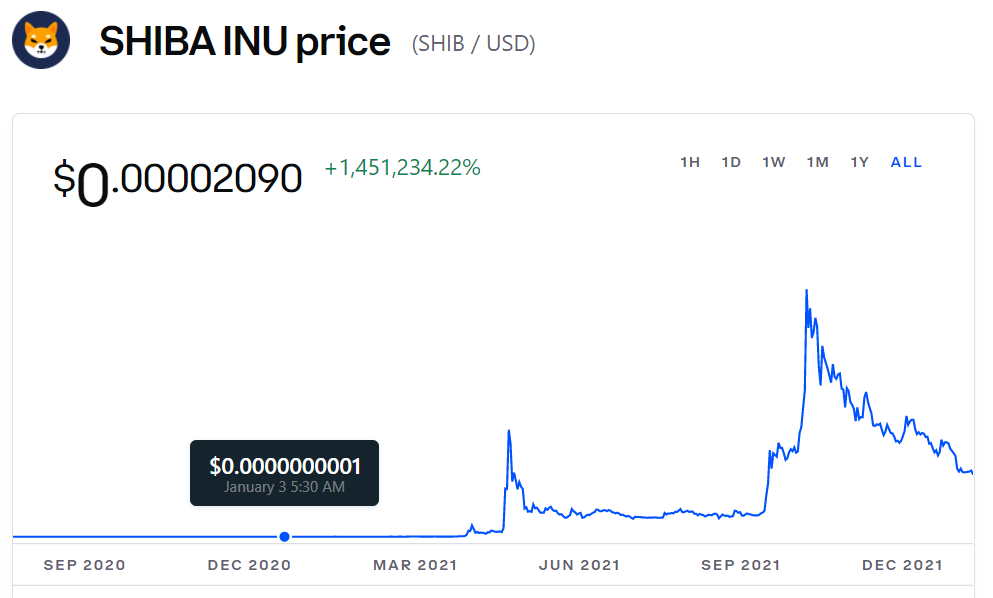 Shiba Inu price history on Coinbase
Many also buy cryptos because of the fear of missing out (FOMO). Traders who bought SHIB last year witnessed around 121,000,000% in October 2021, when the coin reached about $0.000088, its all-time high. Its popularity is also contributed by the launch of ShibaSwap, a large portion of the supply burnt by Ethereum co-founder Vitalik Buterin, the news of layer-2 blockchain Shibarium launching in 2022 etc.
In recent years, we have seen coins rallying from 24,000% to almost 462,000% in a 10-30 months timeframe. As momentum-driven as these cryptocurrencies were, in about two years time, they lost 93-99% of their value. If we compare SHIB to other coins, the closest crypto to gain such a rise is privacy coin Verge, gaining over 1,200,000% in just one year.
Crypto Frenzy
It hit its all-time high and then lost 99.6% of its value within a year. This analysis indicates the nature of cryptocurrencies, including SHIB being highly speculative and volatile.
Shiba Inu does not offer many advantages like a few others. There is no substantial reason why businesses would prefer the Shiba Inu coin to other assets that are more efficient and have a better store of value. In less than two months, it had already gone back 63% from its all-time high. Investors who aren't considering withdrawing their gains might have to wait for a long time before earning huge profits.
Most cryptocurrencies, including meme coins, are highly volatile and in just a matter of one day, these coins may rally a significant percent in value.
Traders investing in Shiba Inu in 2021 probably didn't anticipate more than 45,000,000% in just one year. This means that a $100 investment in Shiba Inu a year ago would have given you more than $45 million.
The number of tokens rose from 4500 to 8000 in the crypto market between January and November 2021 with a nearly $2 trillion market cap for the 10 top traded coins. It is possible for any of these coins to witness astronomical gains. One of these (or more than one) could be the next Shiba Inu.
To see which coins would be profitable in the future and make enormous gains from investing in cryptocurrencies, it would be wise to diversify your crypto portfolio by including a variety of holdings, instead of investing in just one and maximizing the risks.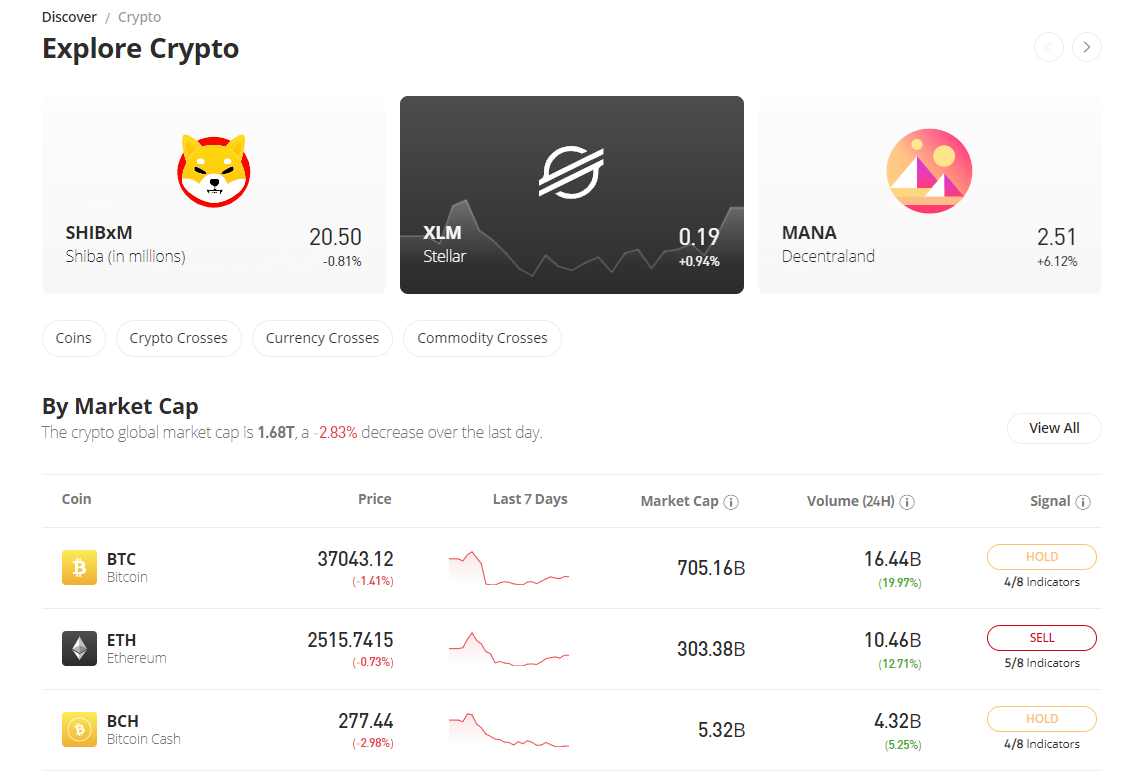 Different cryptocurrencies available on eToro
If we compare Shiba Inu and Bitcoin, it is clear that the latter has more advantages and it has a much higher storage value. Ethereum has remarkable blockchain uses, and seamlessly facilitates blockchain and metaverse applications.
As Shiba Inu is based on this blockchain, its compatibility with Ethereum-based projects would determine its utility. A quadrillion Shiba Inu coins in supply also make it abundantly available although half of it has been burned.
Investing in any crypto means timing the market well. The values of these coins are going to rise and fall frequently, making them highly unpredictable. You must remember that while many investors might have become rich with just a $100 investment in Shiba Inu in January 2021, there are many others who might have lost their investments by choosing other coins that did not gain much value.
Experienced traders recommend that you invest your funds responsibly by carrying out substantial market research and considering the opinions of experts before making an investment. Keep the risks in mind and look for ways to diversify your portfolio and minimize losses.
Are altcoins a good choice?
We have seen in recent years that altcoin projects have had a brief bull cycle, especially during their launch and then went back towards their presale or ICO (Initial Coin Offering) price. Coins like Wabi, Verge (XVG), Icon (ICX), Walton-chain (WTC), Dentacoin (DENT), etc. are known for such a tendency. Many investors consider altcoins as good options for short-term investments.
They recommend buying these coins at an ICO or a presale, as the ROI in such a case is the maximum. However, these coins are not favorable long-term investment options as they are highly volatile. Coins like Ethereum and Cardano are exceptions to the case as they have remarkably strong fundamentals.
If you buy a new cryptocurrency at presale, you get it at a much lower price than what you would pay for the crypto after it is launched on exchanges. ICOs are created to attract large investors (whales) so that the investment in the crypto is humongous. Traders who buy a cryptocurrency at presale can secure a stake in the supply cap of the crypto, which means enhanced value for the coin if there is a rise in demand for the cryptocurrency.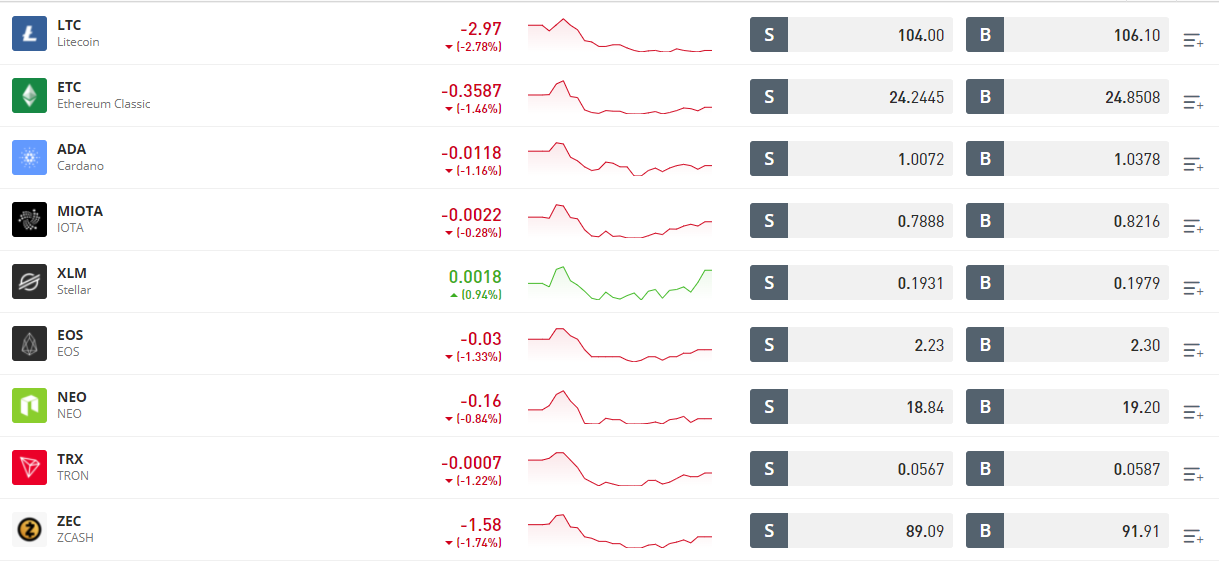 Top grossing Altcoins on eToro
Cryptocurrencies such as Ethereum and Ripple are good examples to consider when we analyze the profits made by traders who invested in these coins during their ICOs. Investors who bought these altcoins for $0.001 per coin during the ICOs made huge profits in just two months as the price went up to $2.50 or more after they were listed on an exchange.
ICOs also offer interesting bonuses and attractive discounts to traders at the pre-sale stage. When investors, especially the ones with high investment capital, get these discounts, they tend to invest more in such assets. The prices of cryptocurrencies are always lower during their presale as compared to their prices during the public sale stage.
Presale is not free from risks. You could lose all your investment funds in case a presale campaign fails or an announcement does not progress as planned. Investors still choose to buy altcoins at presale for the successful history of some crypto coins. Cryptos rise in value once listed on platforms like eToro, Coinbase, Binance, etc.
How to buy a Cryptocurrency at Presale?
An ICO is organized by companies to raise funds for their projects. It is popular among startups. ICOs are the modern crowdfunding methods for companies launching a new cryptocurrency/ blockchain.
Participating in an ICO is possible only by using cryptocurrencies like Bitcoin or Ether and not by using fiat currency. Before you move ahead to buy a crypto coin at presale, register in a trusted exchange like eToro and purchase cryptocurrencies.
You can use these holdings to buy a new cryptocurrency at the presale. We recommended using a regulated broker as it would ensure the safety of funds through its KYC process/ verification.
LuckyBlock (LBLOCK) is among our top recommendations if you are looking to buy crypto in 2022. What does LuckyBlock offer? It offers a 'crypto lottery' based on blockchain technology which aims to solve the issues that arise in traditional lotteries. The LuckyBlock platform is hosted by the Binance Smart Chain.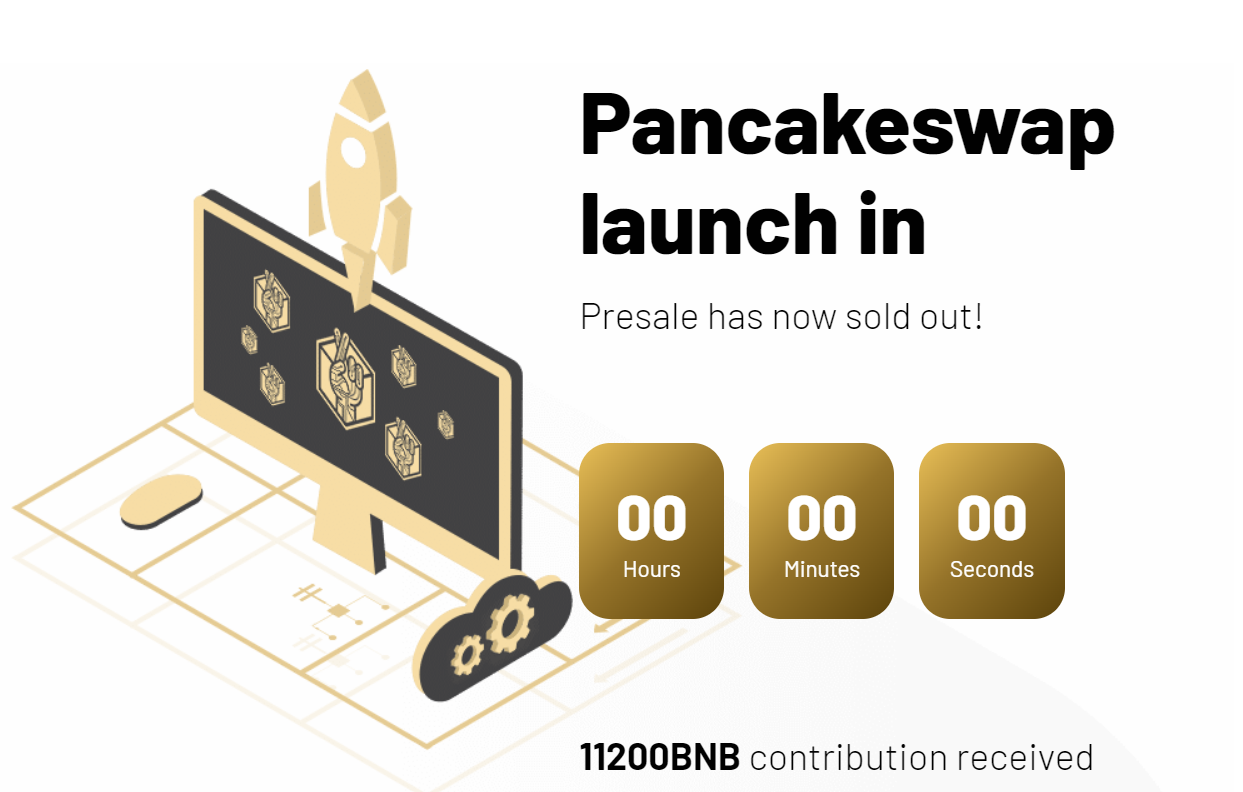 This platform seeks to sustain and enhance lotteries' functionality and fairness which have seen a dip in past years. All transactions in the LuckyBlock platform are recorded on the public ledger, ensuring fairness and preventing fraud.
What is the use case of LuckyBlock? It allows people from all over the world to participate, removing geographical boundaries. It reduces the operating costs of traditional lotteries. This makes the process faster and enables it to offer larger prize payouts.
Many investors bought LuckyBlock tokens at the presale via the LuckyBlock website. Its remarkable tokenomics includes a built-in 'burn rate' that increases the value of the token with time. With 21% less than the launch price, the LuckyBlock presale attracted thousands of investors. The presale has concluded.
LuckyBlock comes across as a promising crypto investment option and you can buy LuckyBlock tokens after it is listed on Pancakeswap on 26 January 2021. Whether buying a currency at presale or through an exchange, always analyze the risks and study the market research for an informed decision.
Also checkout Polkadot, Polygon, Cosmos, Cardano and more ETH tokens & NFT news.