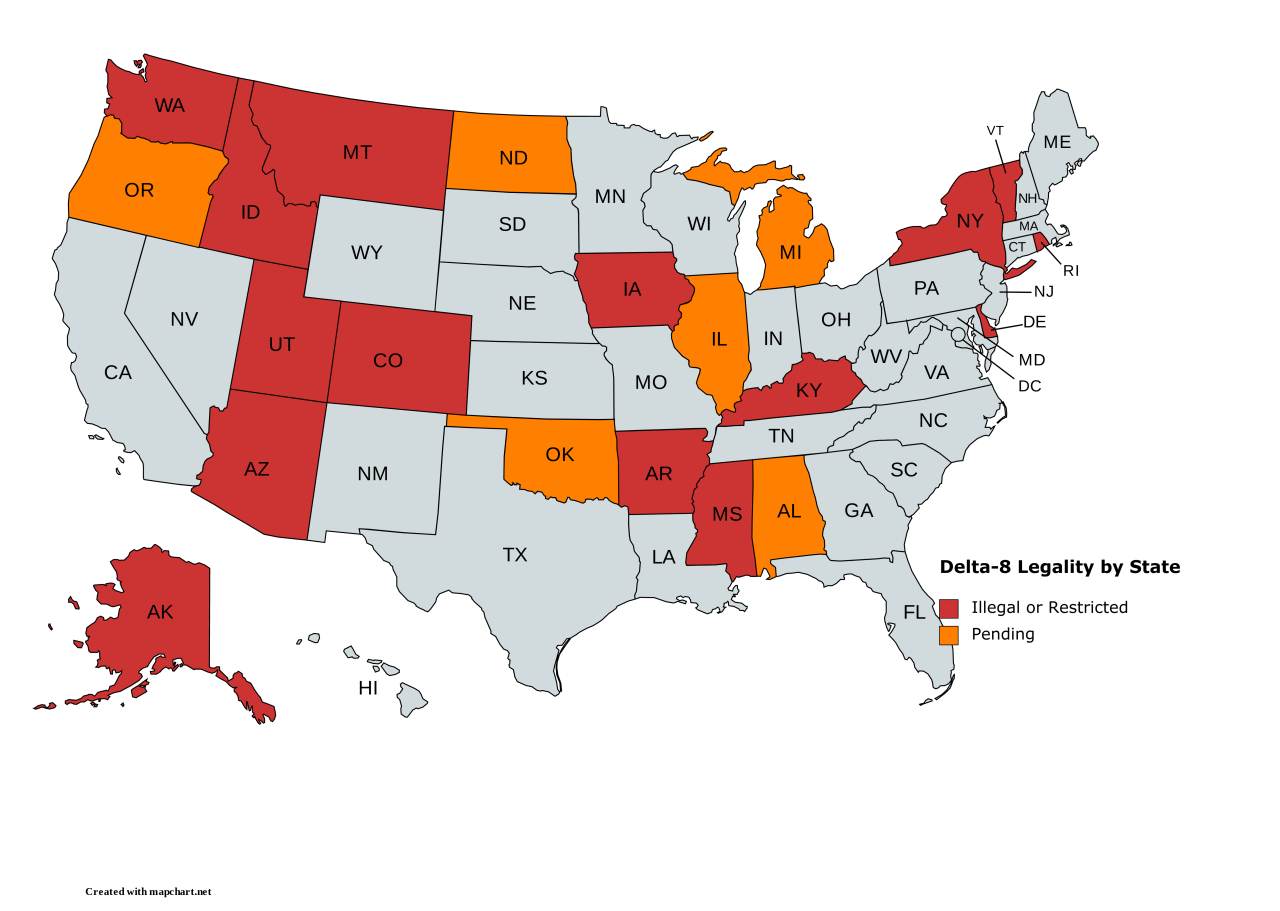 Delta-8 is currently banned or restricted in 15 states and is under review in 6 more
Delta-8 has become a new commodity quickly, and with that rising popularity comes a new scope of scrutiny. We have sourced a map highlighting the states Delta-8 is currently banned or restricted in and states exploring bans at this time.
Delta-8 is a naturally occurring cannabinoid and derived from hemp, is legalized in the 2018 Farm Bill; as such, it is not prohibited under federal law. But almost all Delta-8 products on the market are processed and are not directly extracted. Delta-8 is converted from CBD; that process and the intoxicating and psychoactive side effects of Delta-8 have drawn the ire of many regulating bodies and legislators.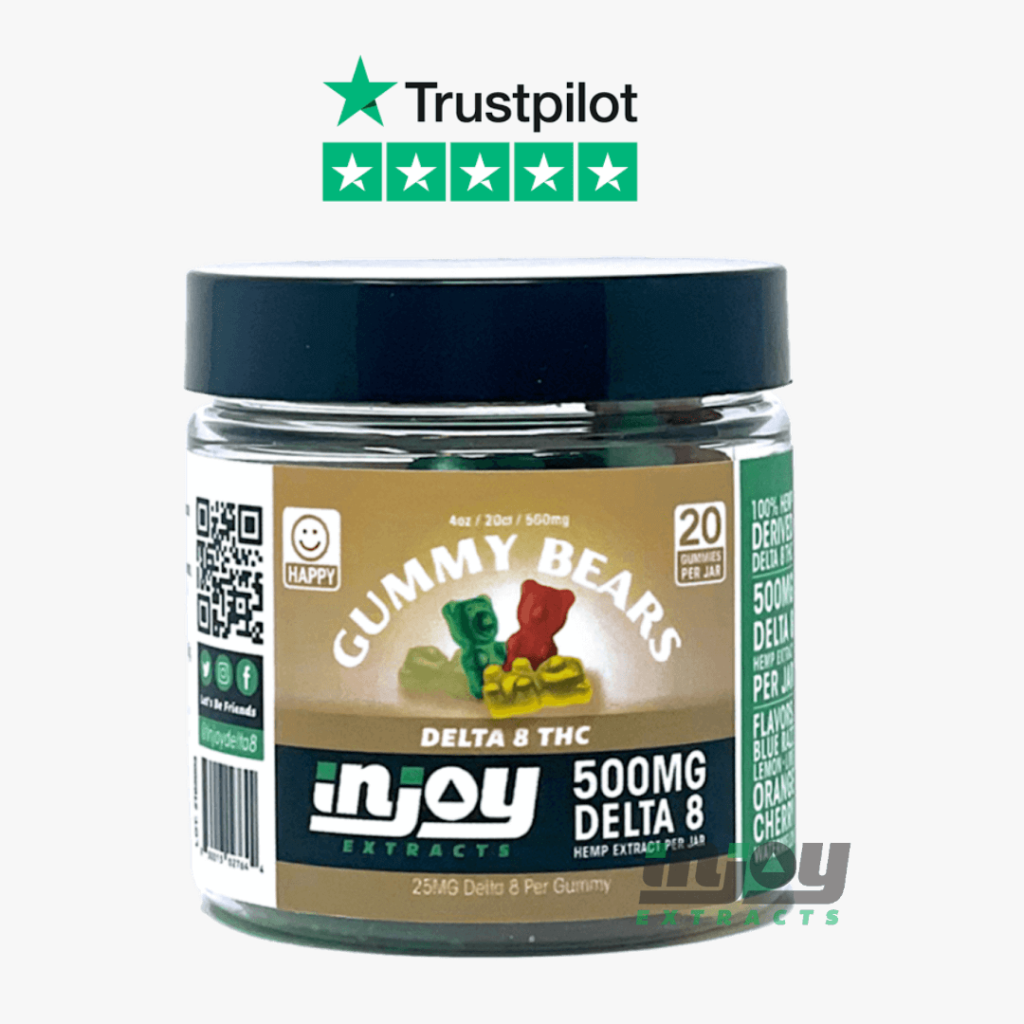 It's also important to note that the Federal Analogue Act—passed in 1986 and meant to combat synthetically-made "designer drugs" —holds that any drugs that are similar in chemical structure and that have a similar (actual or intended) effect similar or greater to a that of a controlled substance, and are intended for human consumption, must be treated as a Schedule I or Schedule II controlled substance."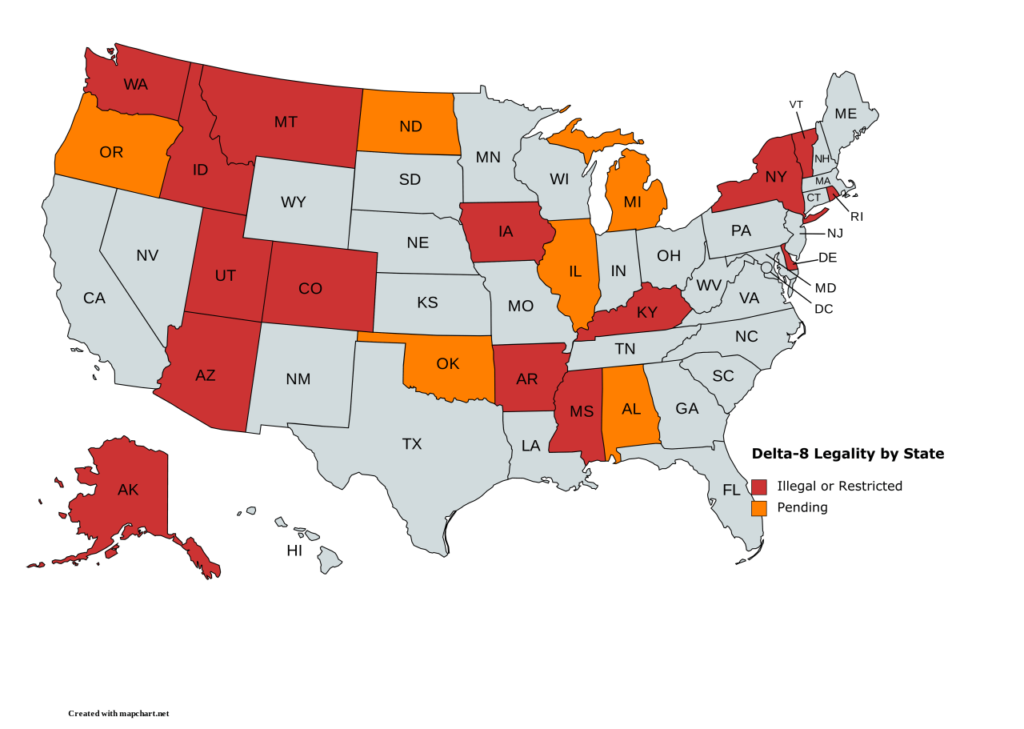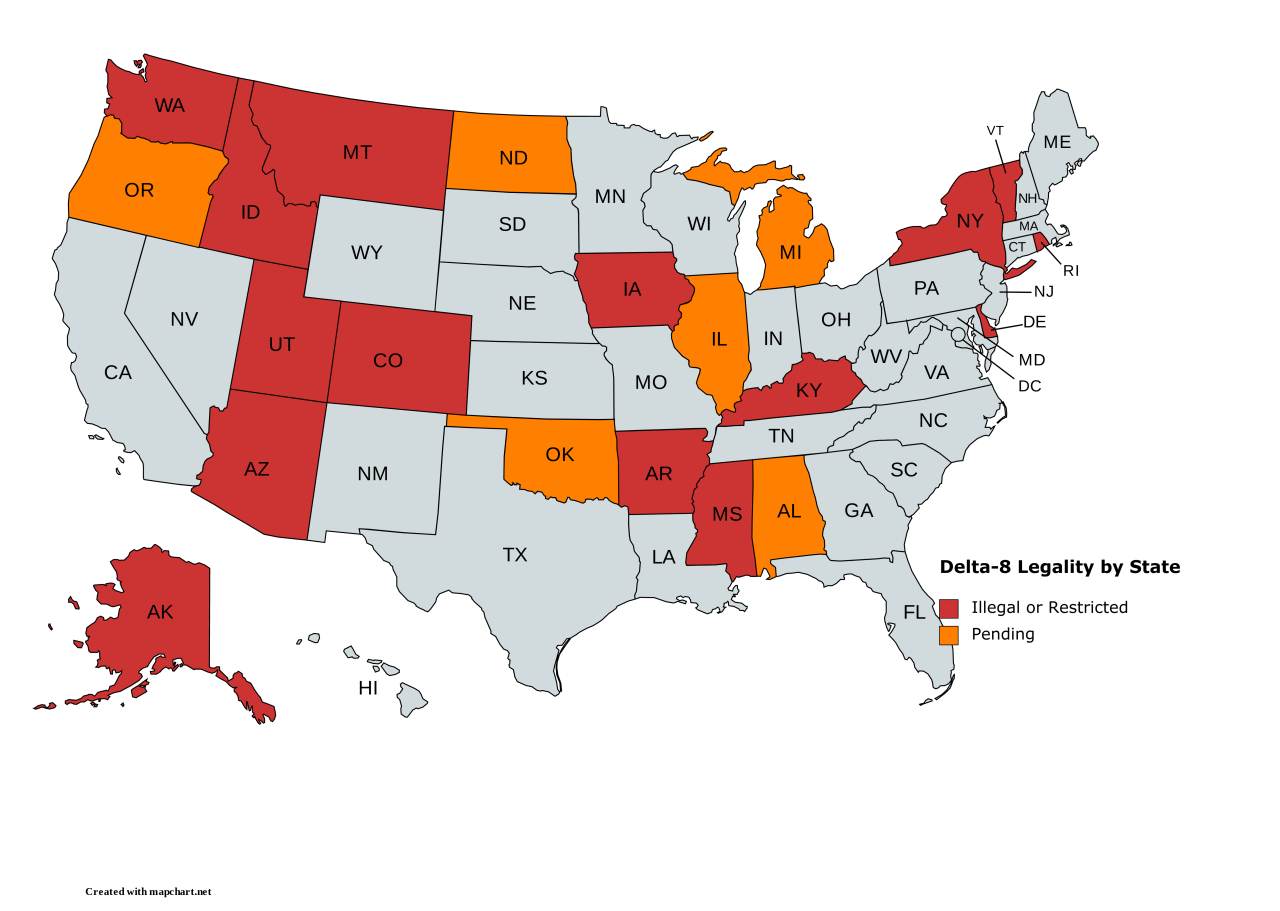 Currently, Delta-8 is banned or restricted in Alaska, Arizona, Arkansas, Colorado, Delaware, Kentucky, Idaho, Iowa, Mississippi, Montana, New York, Rhode Island, Utah, Vermont, and Washington.
New York becomes the most recent state to ban Delta-8. The language of the restriction is found in updated hemp regulations issued earlier this week which state, "Section 1005.7 Requirements for Cannabinoid Hemp Processors.
(a) All cannabinoid hemp processors shall: … (11) not use synthetic cannabinoids, or Δ8-tetrahydrocannabinol or Δ10-tetrahydrocannabinol created through isomerization, in the extraction or manufacturing of any cannabinoid hemp
products."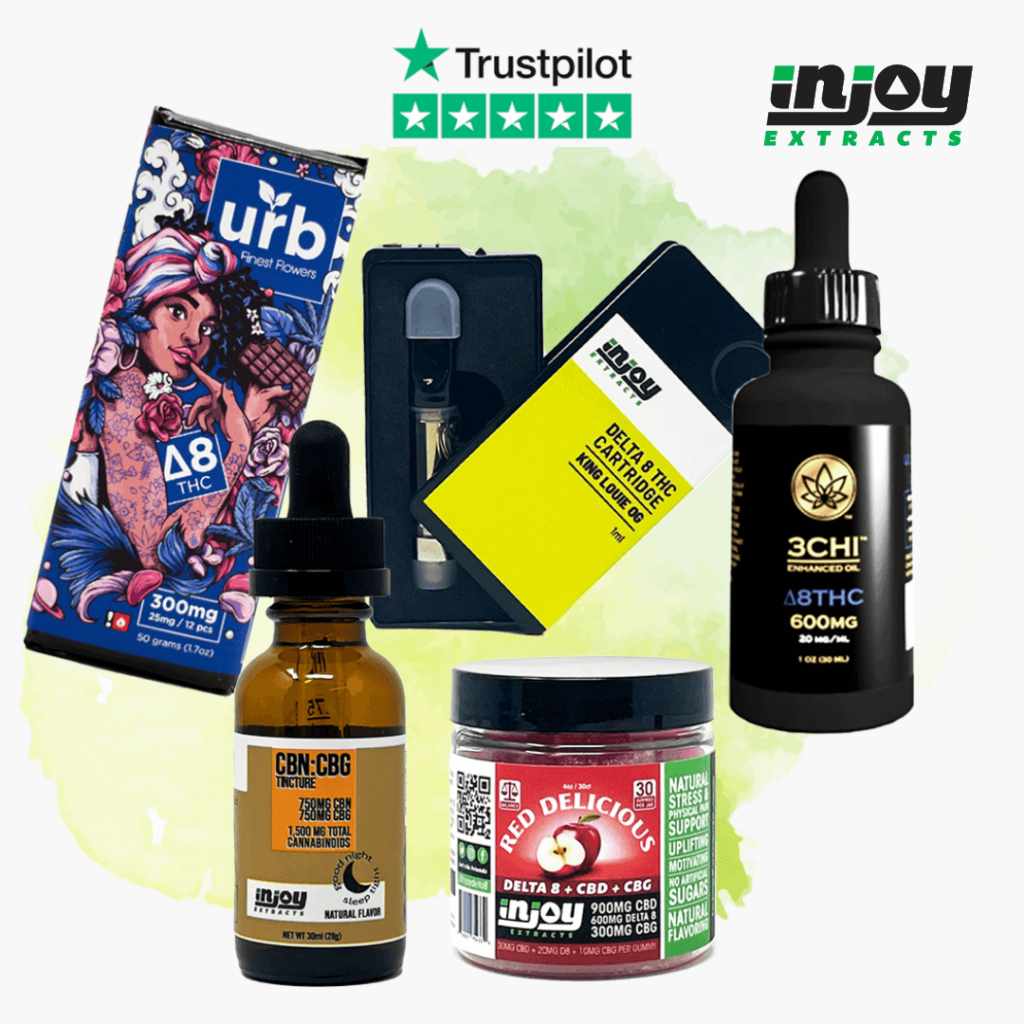 Legislative bans and regulatory clarifications are currently being considered in other states including Alabama, Illinois, Michigan, North Dakota, Oklahoma, and Oregon.
"We are looking at the Delta-8-THC issue, as it's commonly known, looking at issues of intoxicating products that don't currently fall within the definition of marijuana, within the statutes of Michigan and ensuring that products that may have intoxicating effects are subject to the same safety requirements and the same oversight as Delta-9-THC products," Michigan Marijuana Regulatory Agency Director Andrew Brisbo said during a quarterly public report in late March as reported by GrownIn.